Have a fun & safe Spring Break! See you April 3, 2023.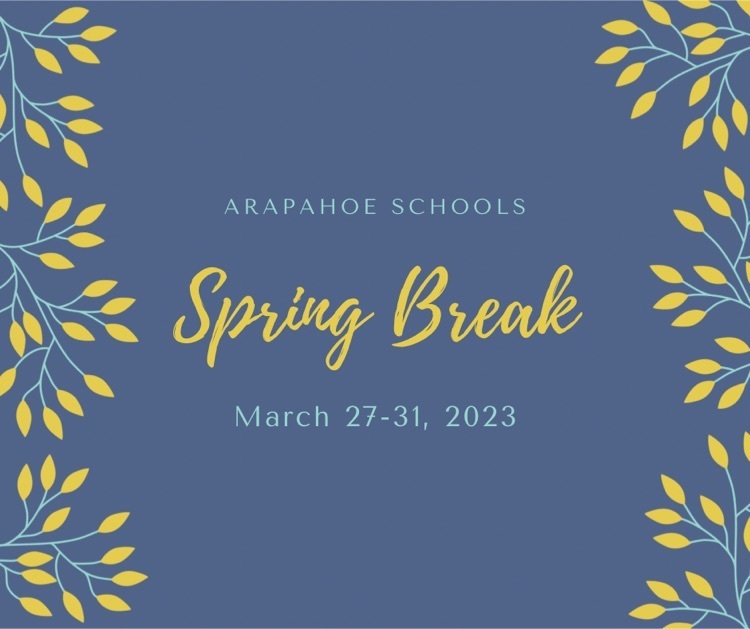 HoHou to all the parents/guardians who attended Parent/Teacher conferences Tuesday! We can't wait to see the rest of you on Thursday.

March Madness! 5th Graders Vs. Staff basketball game!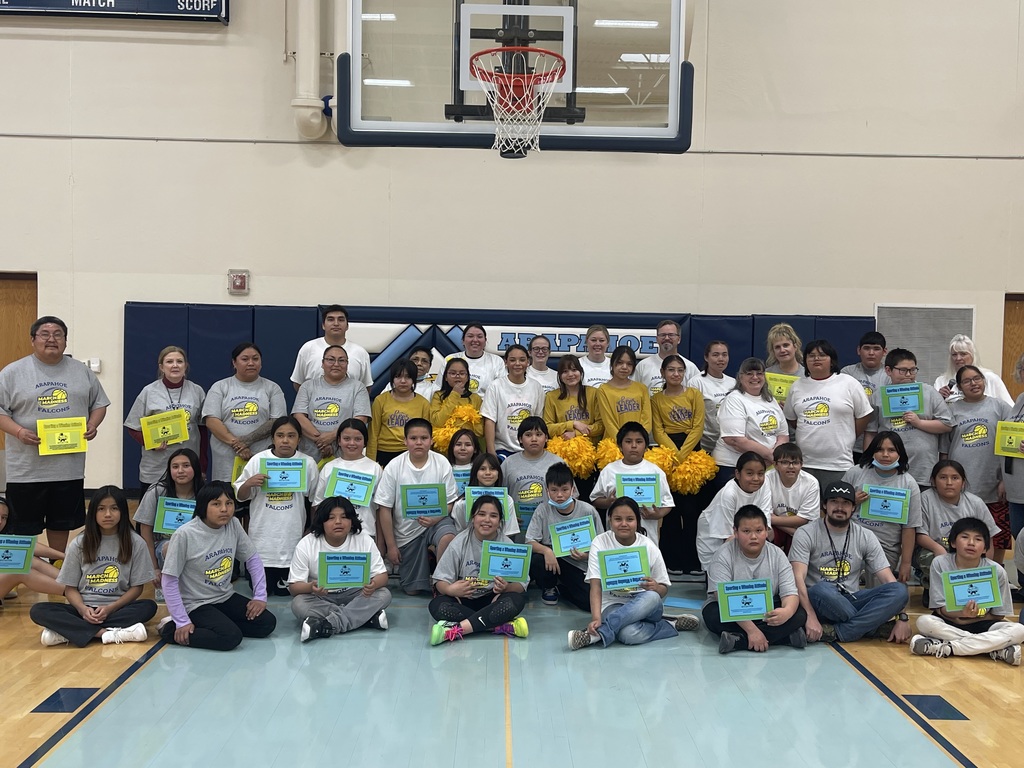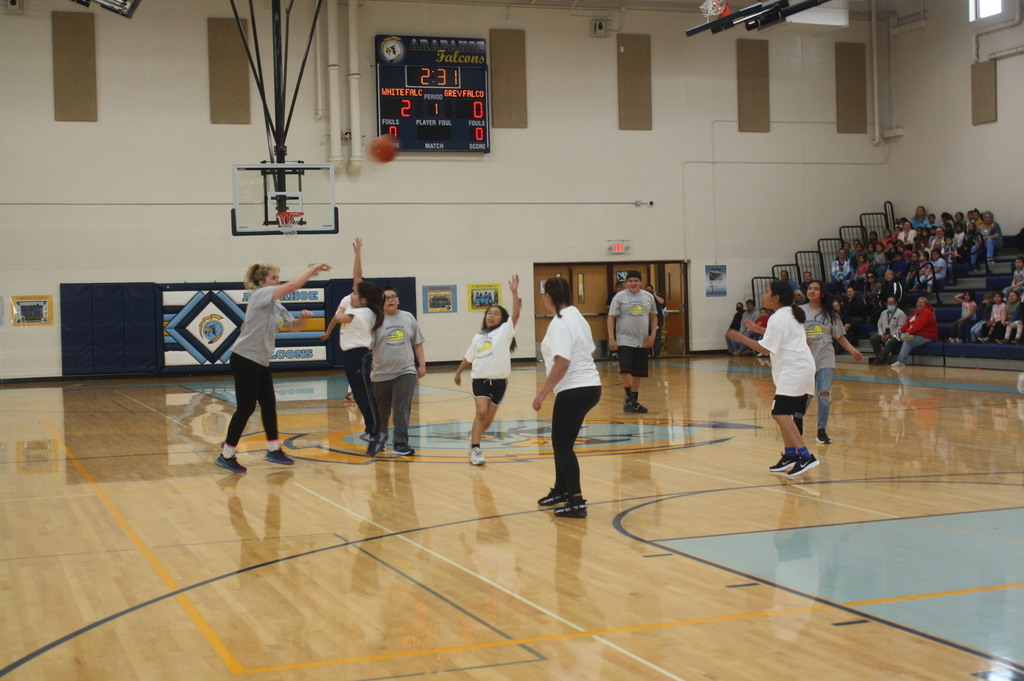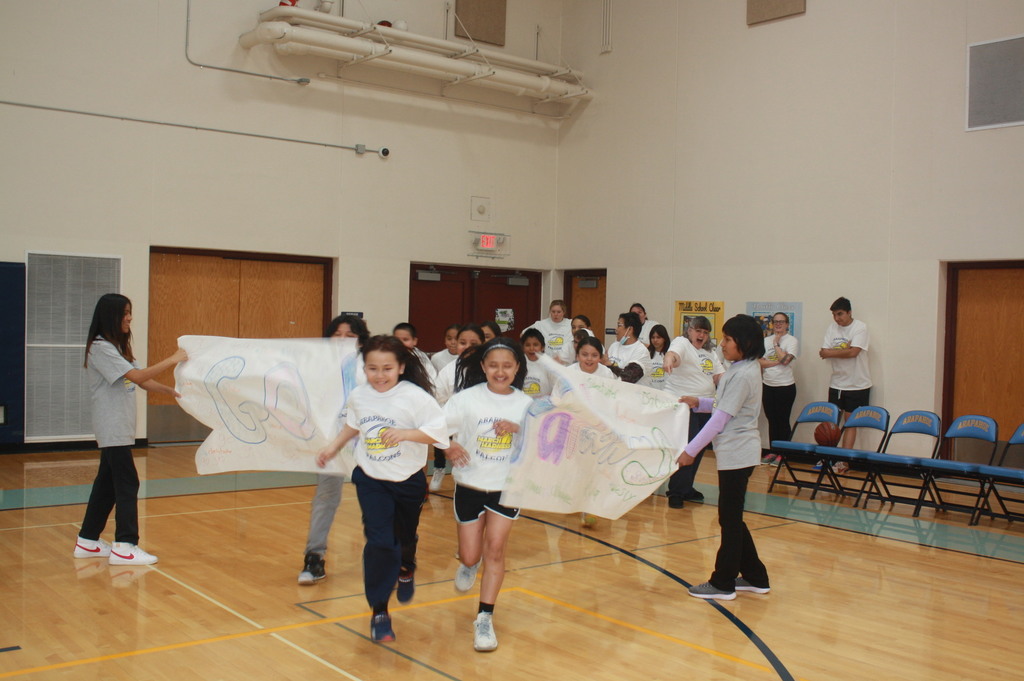 JOM-IEC is sponsoring a March Family Fun Night! Open to enrolled students and families.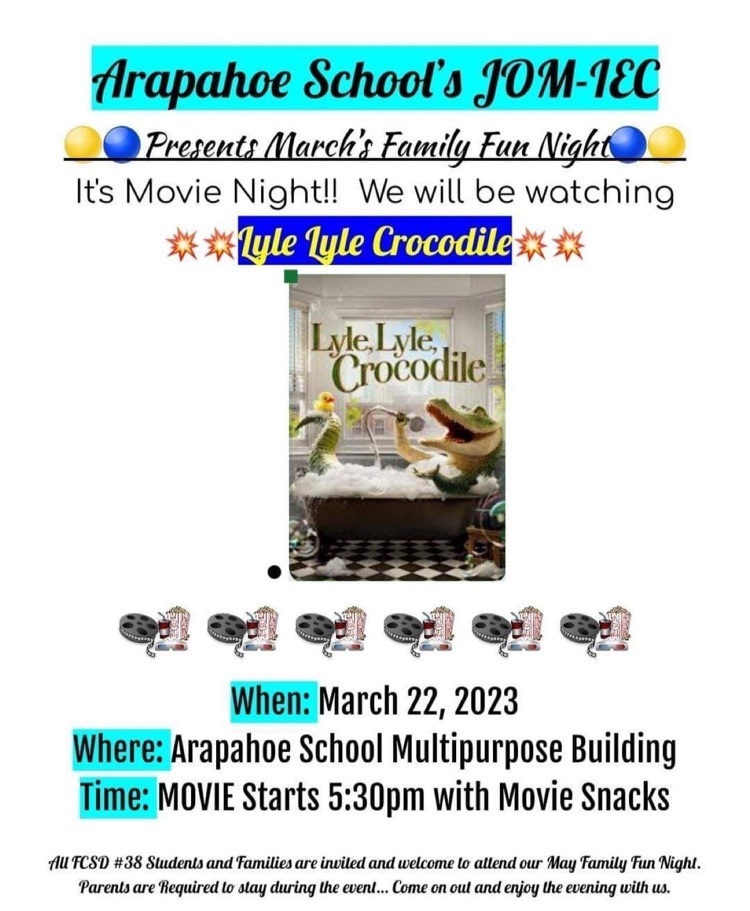 A few more finished products of tie blankets from our afterschool SOAR after school program!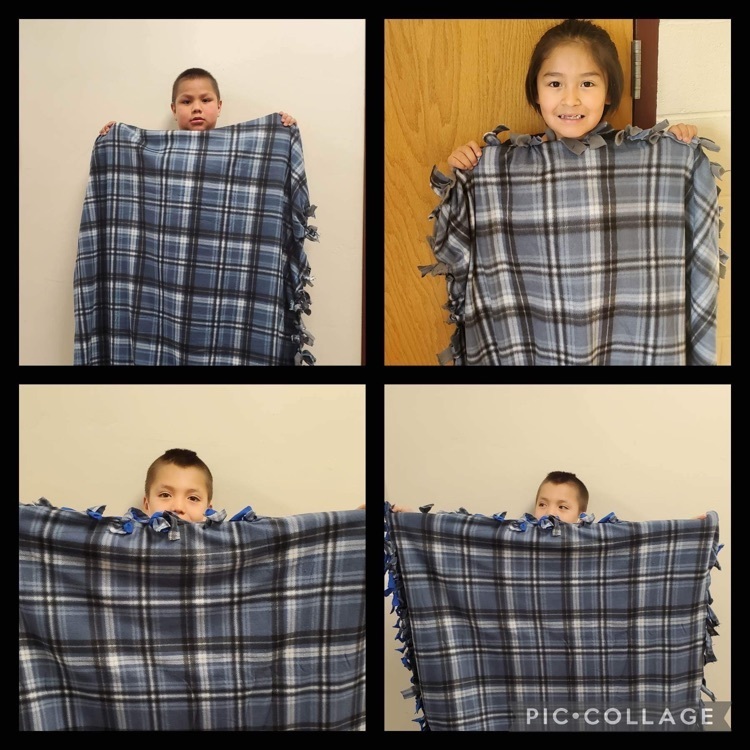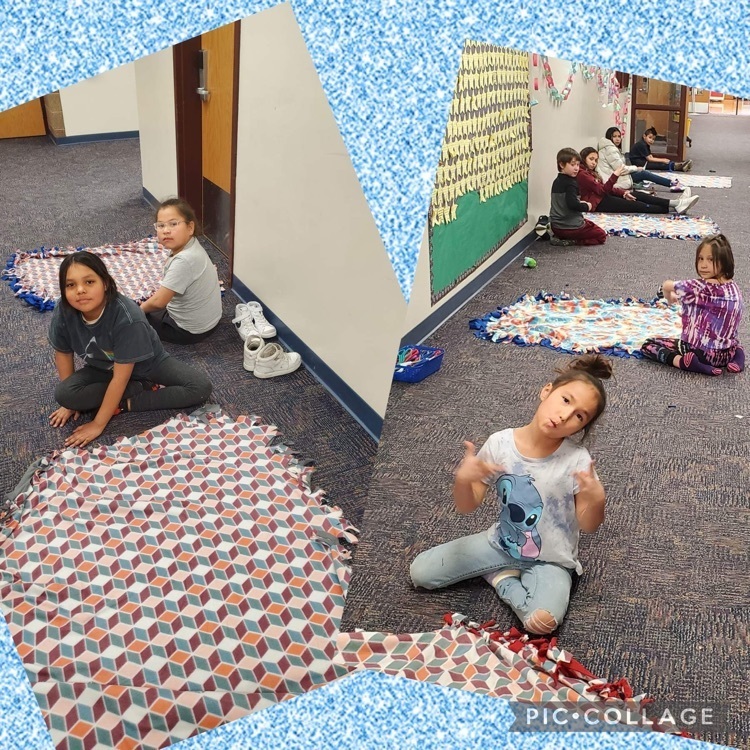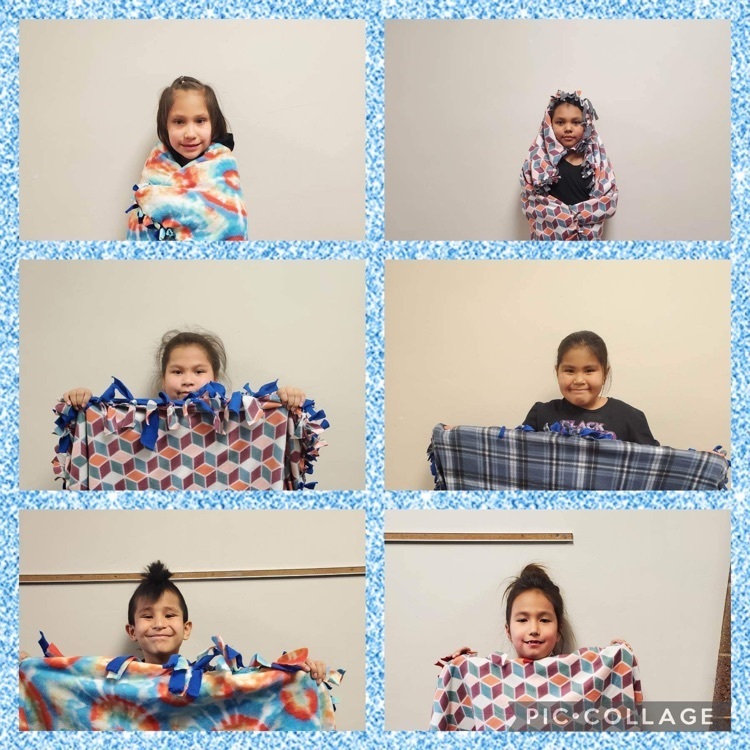 8th Grade Fundraiser Tipi Raffle!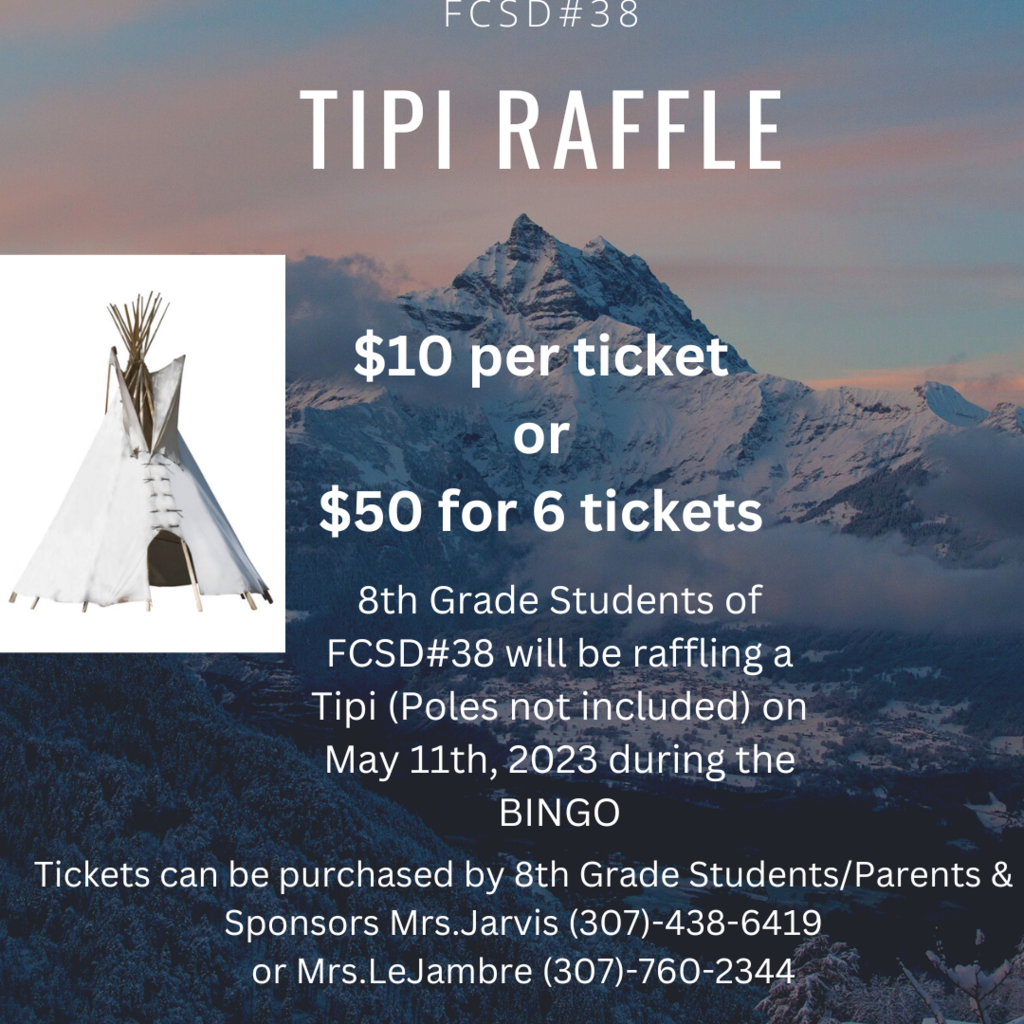 Congratulations our Staff members of the month. Curt Mayer, Matt Lee, Rena Brown!! Your hard work shows!!

Congratulations to our February and March students of the month. Daniel Warren, Rayliana Means, Treyshaun Sleeper, Cimmerian Hamway, Ayden Sooonhunter, Amaya Lonebear, Alessandro Antelope, Keen Abeyta.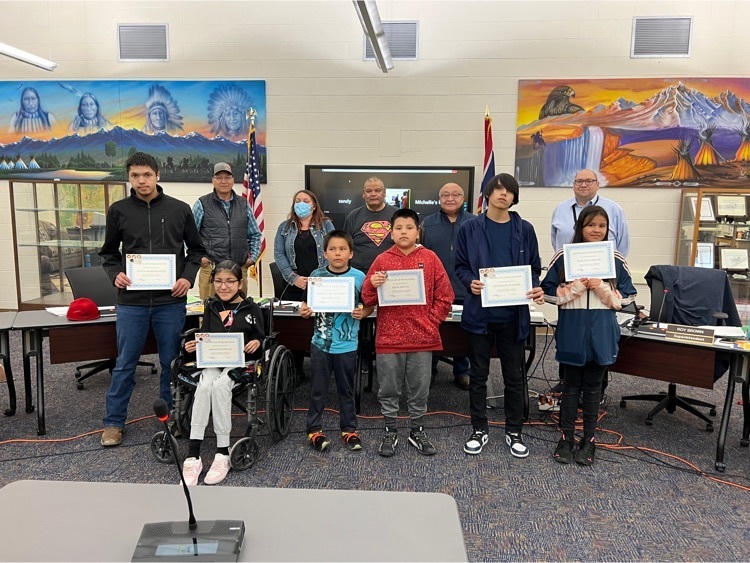 Pre K and 4th grade board presentations. PreK shows how they use technology and the Arapaho Language in the classroom. 4th grade read their paragraphs on vertebras.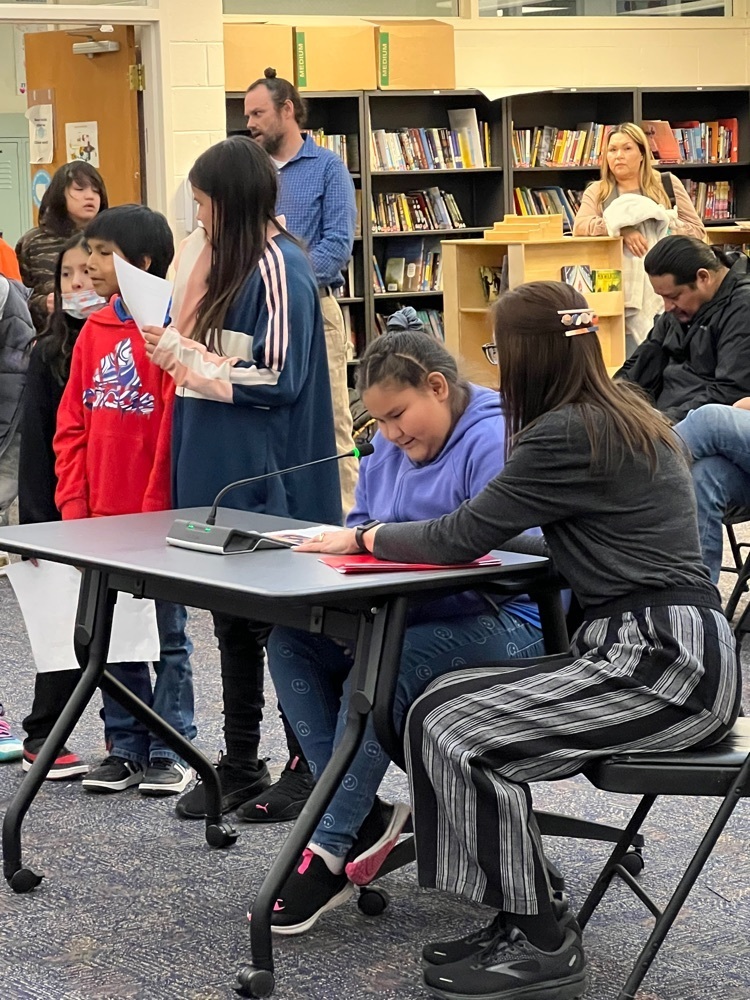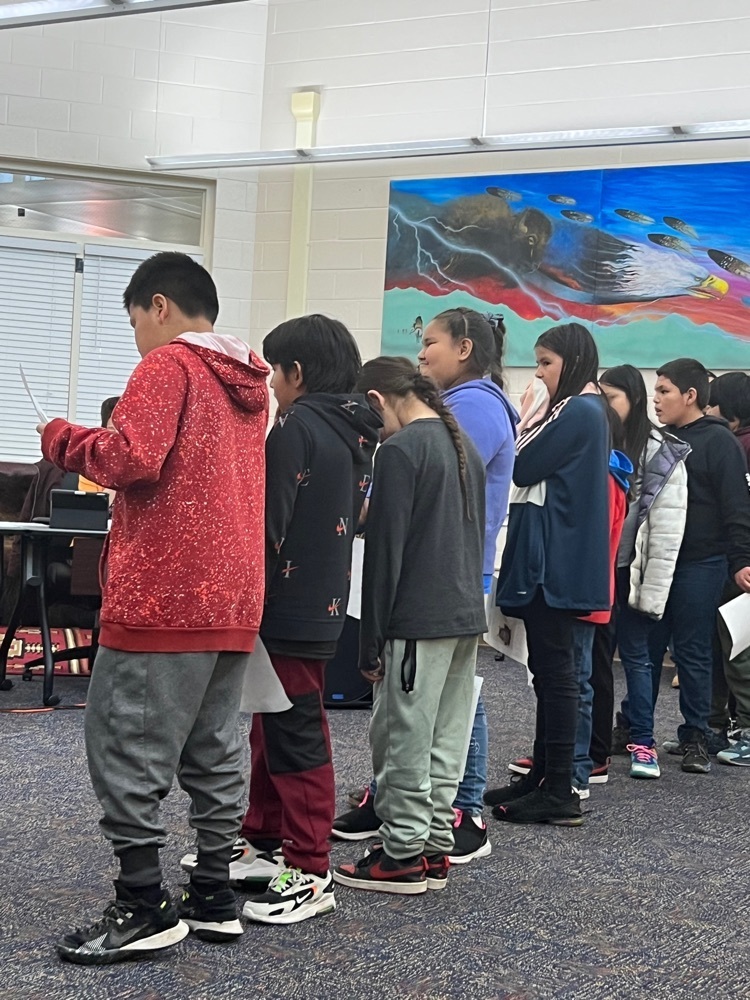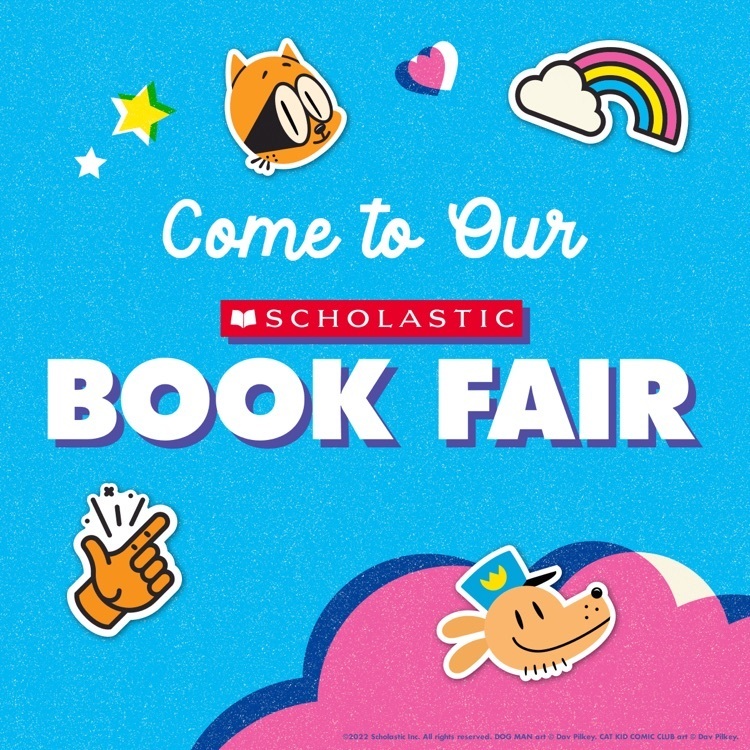 Parent/Teacher Conferences

After School Activities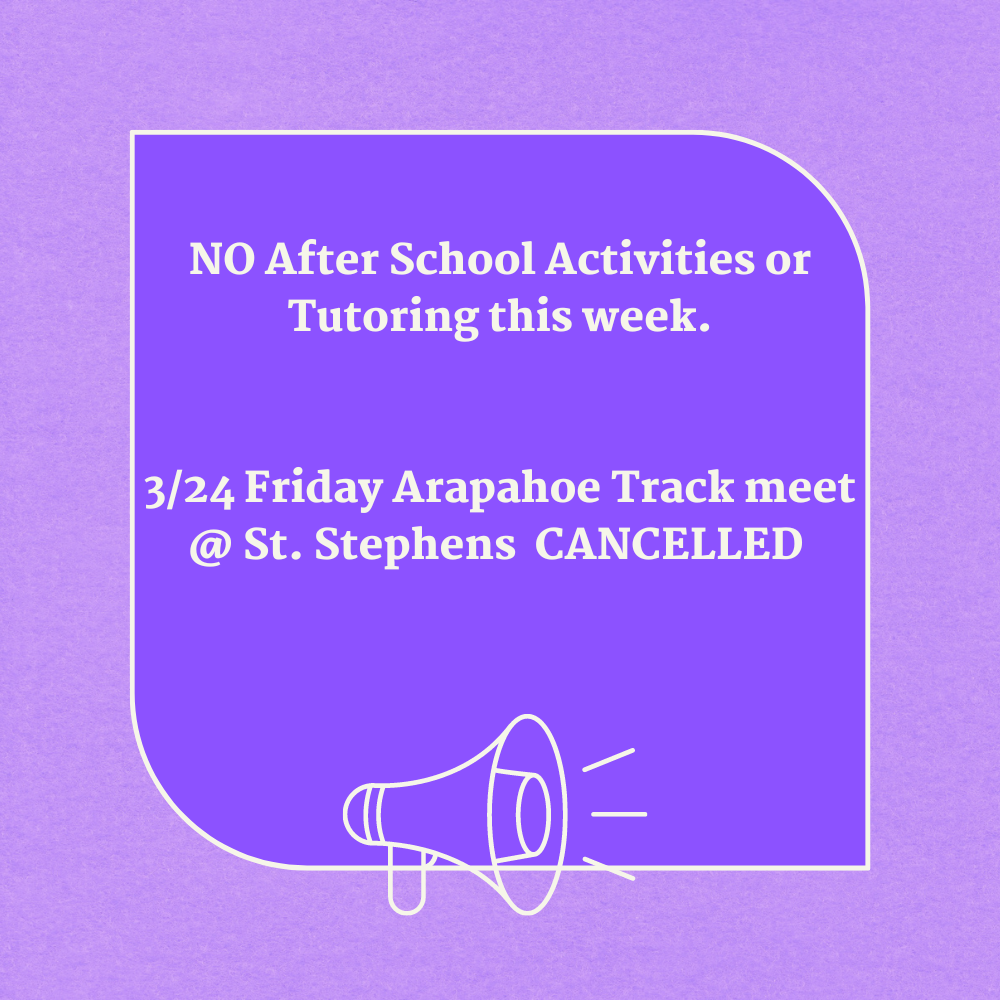 Monday 3/20/23 Colorado Christian College students are today, and will be visiting classrooms. They will have food/toiletry boxes available, and can be picked up at the Admin building. CCU will also offer a Community dinner 5:30 to 7:30
National Poison Prevention Week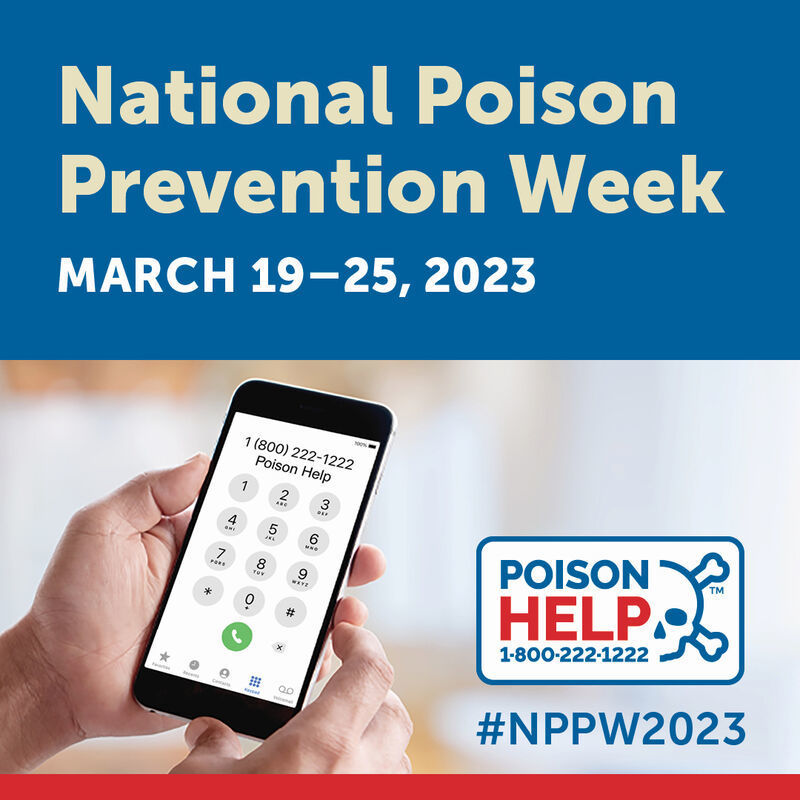 Participate in Kids Heart Challenge We are so proud of the KHC students at Arapahoe Elementary School and their efforts to make our community a safer and healthier place! As of 3/20/2023, we have raised $463.05 in donations towards our $1,500.00 goal and 5 kids have activated Finn's Mission!


Our Unified Special Olympics team competed very well at the state games in Jackson. Jess James 2 gold, 1 silver, 1 Bronze Mars Dodge 2 silver, 1 gold Ryan Monroe 2 gold The unified 4x100 relay teams received a gold and silver. Most importantly these students succeeded, smiled, made new friends, and felt like they were part of a team!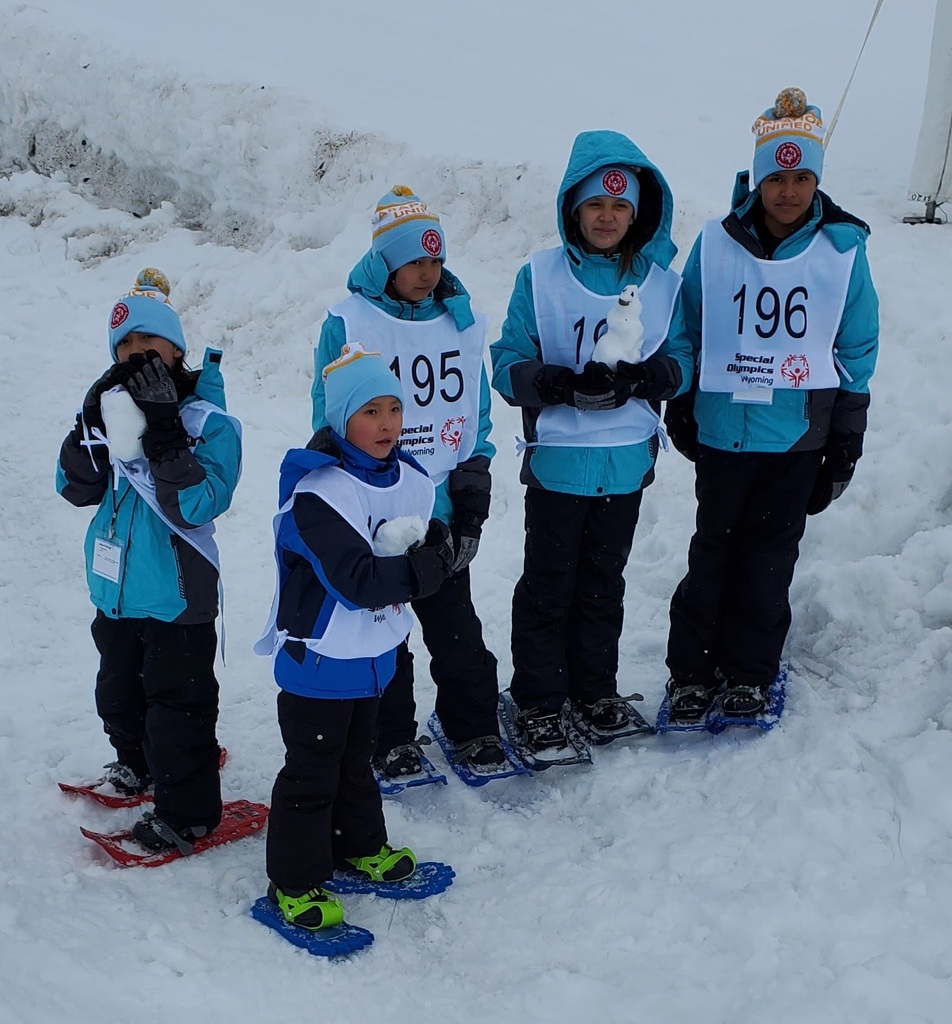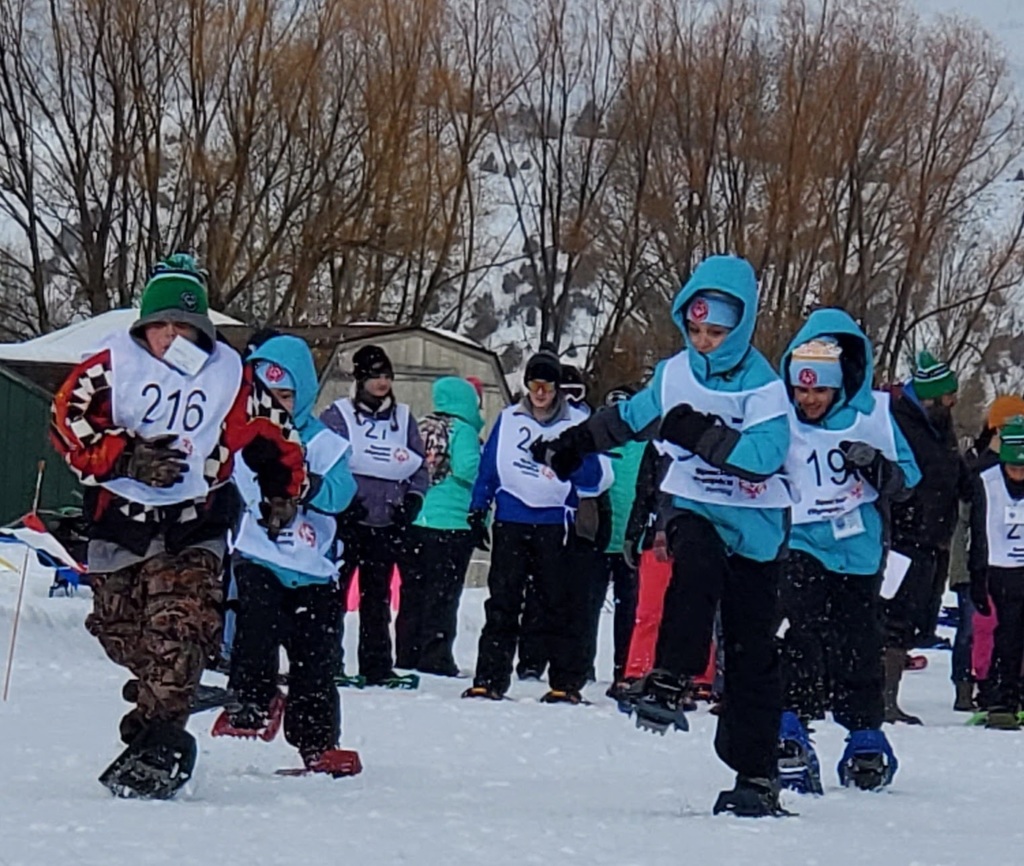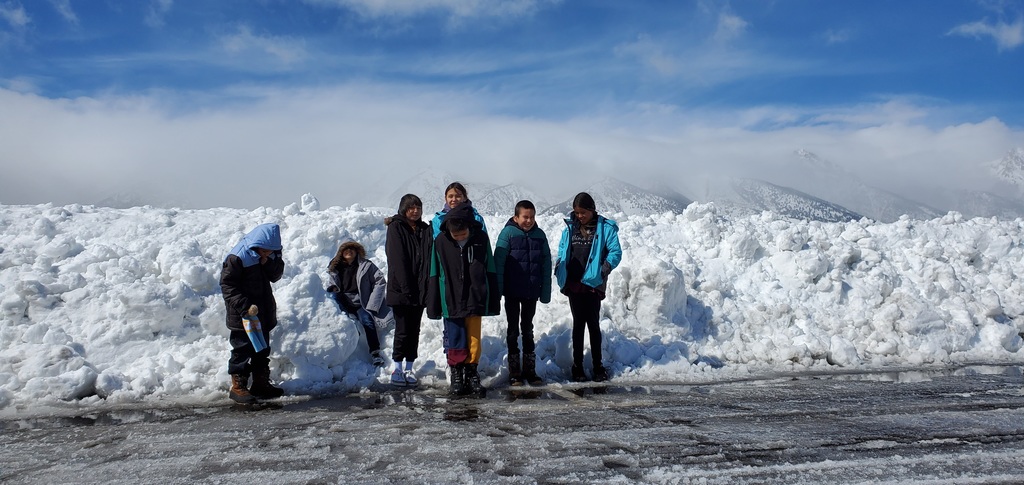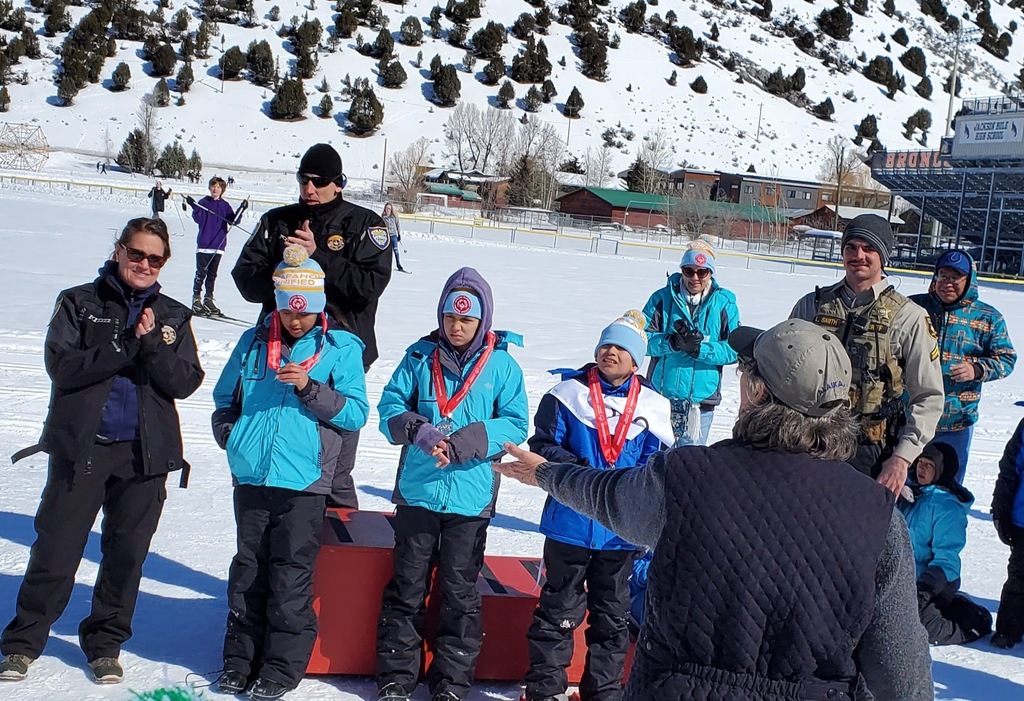 PLEASE PICK YOUR STUDENTS UP AT THE ENTRANCE TO ALL NATIONS


SY 2022 -2023 Arapahoe Middle School PEACEFUL WARRIORS! These students were nominated by teachers and staff for having these 3 qualities: 1. They have good judgment. 2. They're respected by their peers. 3. They're someone other students can talk to and trust. Students went through training to become peaceful warriors and they are now available as a resource for conflict resolution and problem solving needs at the Middle School. Students learned the following during their training: *what mediation is *understanding conflict - nature of, origins of, response to conflicts *principles of conflict resolution and peacemaking &communication skills *6 step mediation process CONGRATULATIONS!! #Peaceful Warriors!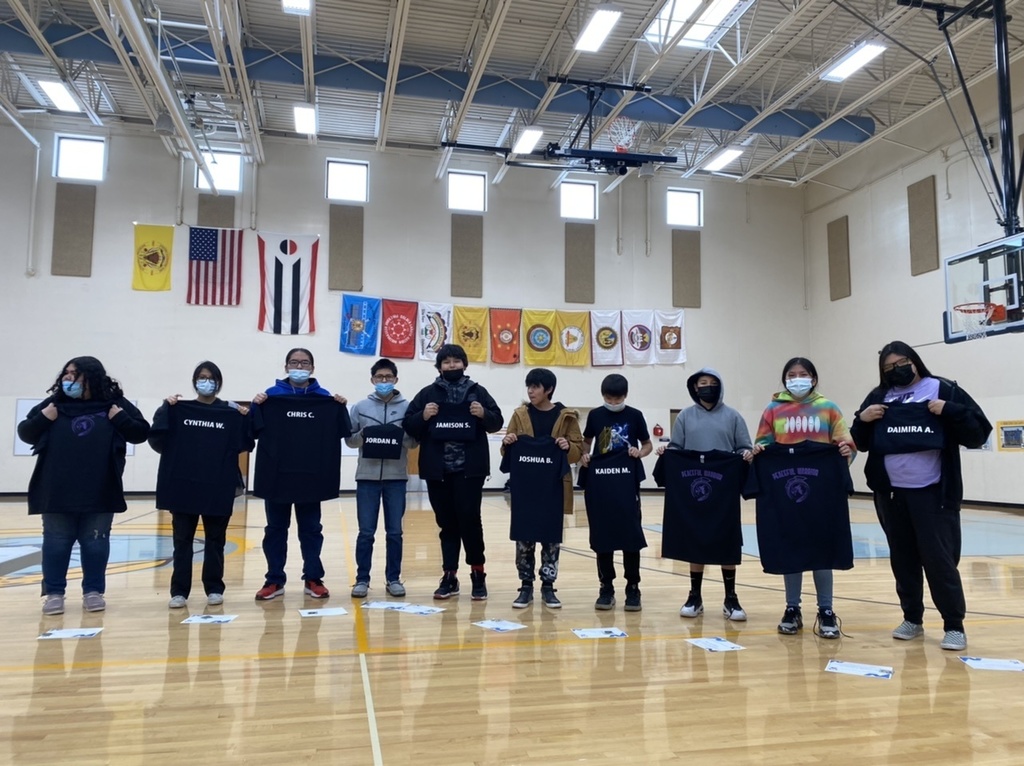 ALL NATIONS- Riverton route. March 16 & 17 Thursday & Friday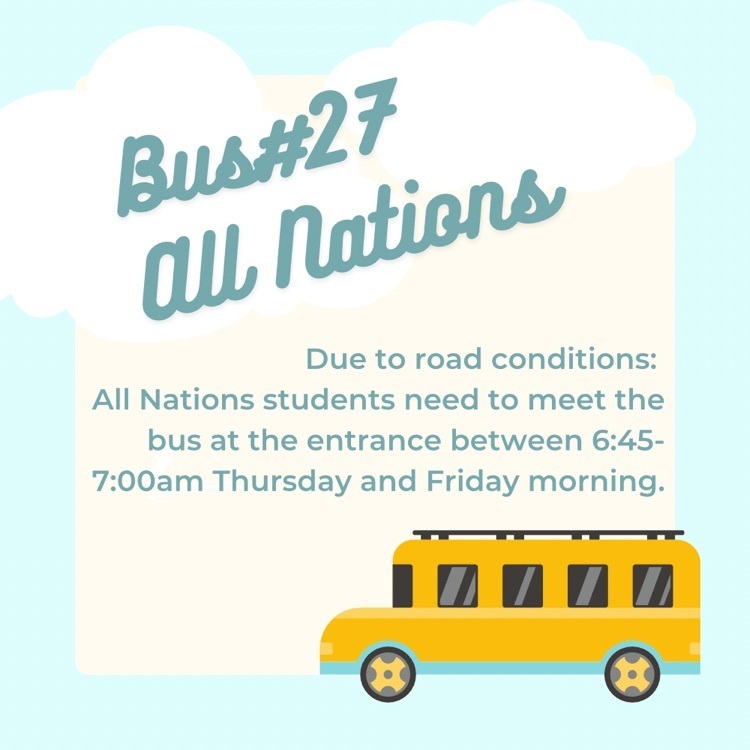 Bring your team and bargain your junk!