'ine, tous beisiihi' benii'iineno' noh benii'iineseino' Ok, hello, all Veterans and Women Veterans: Neneeninoo Nookhoosei Niibei I am Singing Sage, Teresa HisChase I am currently putting together a slideshow for our Veterans Day Honoring on Nov. 11. Please send me a pic of your veteran(s), their branch of service and years served and any other information you would like to share. Photos can be emailed to
teresa.hischase@fremont38.com
and/or sent to my cell phone @ 307-840-4155. If you send to my phone, please state your name in case I don't have you listed in my contacts. My office is at the Administration building (brick building) on campus, in case you need to bring your photo in to be copied. Veterans are invited to our school on Nov. 11 at 9:00 am. We will meet in the Cafeteria and provide a continental breakfast before the assembly at 9:30. We have a great day of love and respect for you planned! Hohou heebenii'iineniininee! = Thank you for your service! 'ine, hohou, heetce'noohoobe3enee, Ok, thank you, I will see you all again. --Nookhoosei Niibei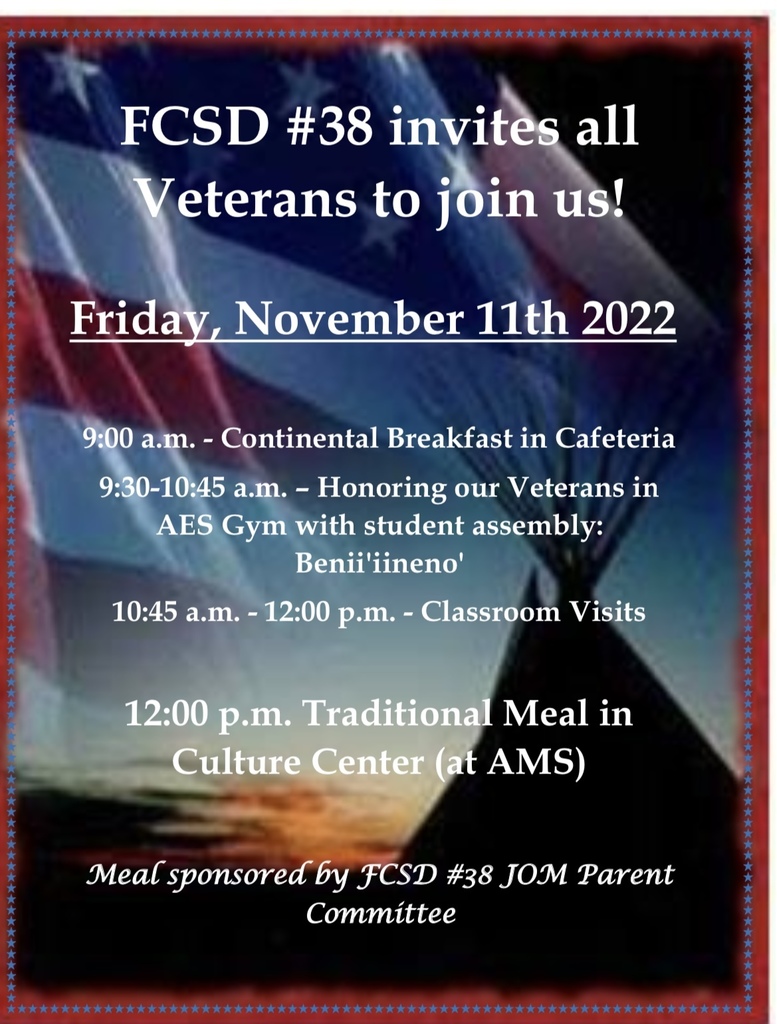 Happy Halloween from Mrs. Brown's class.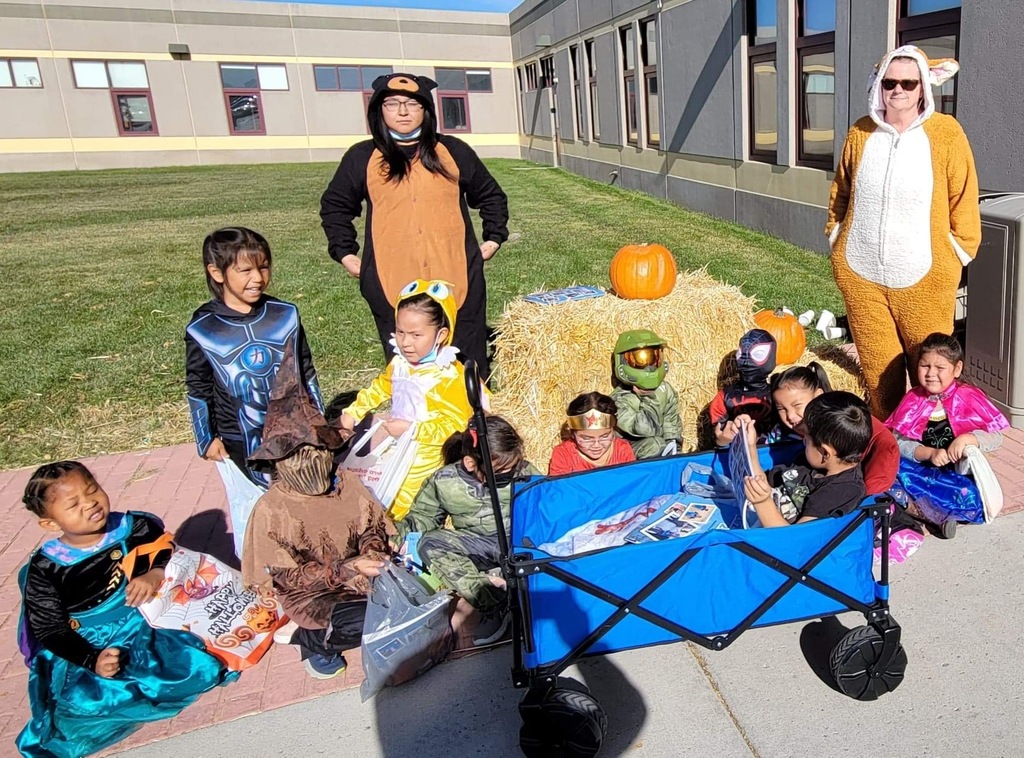 Happy Halloween from our Kindergarten Beanie Baby Crew!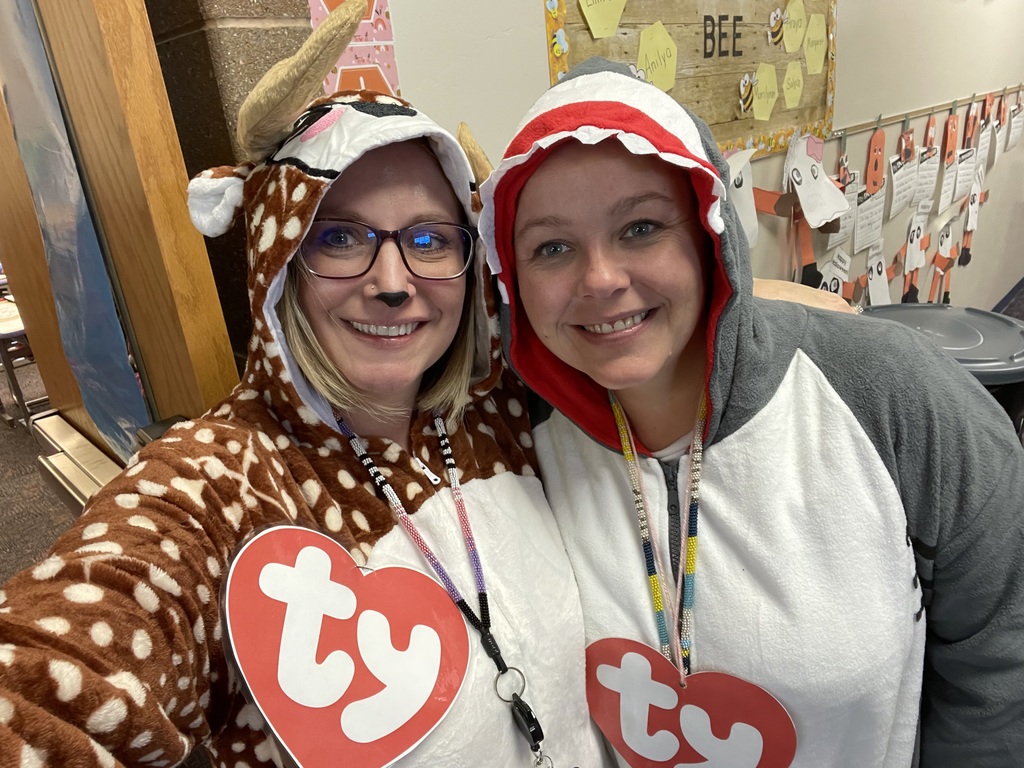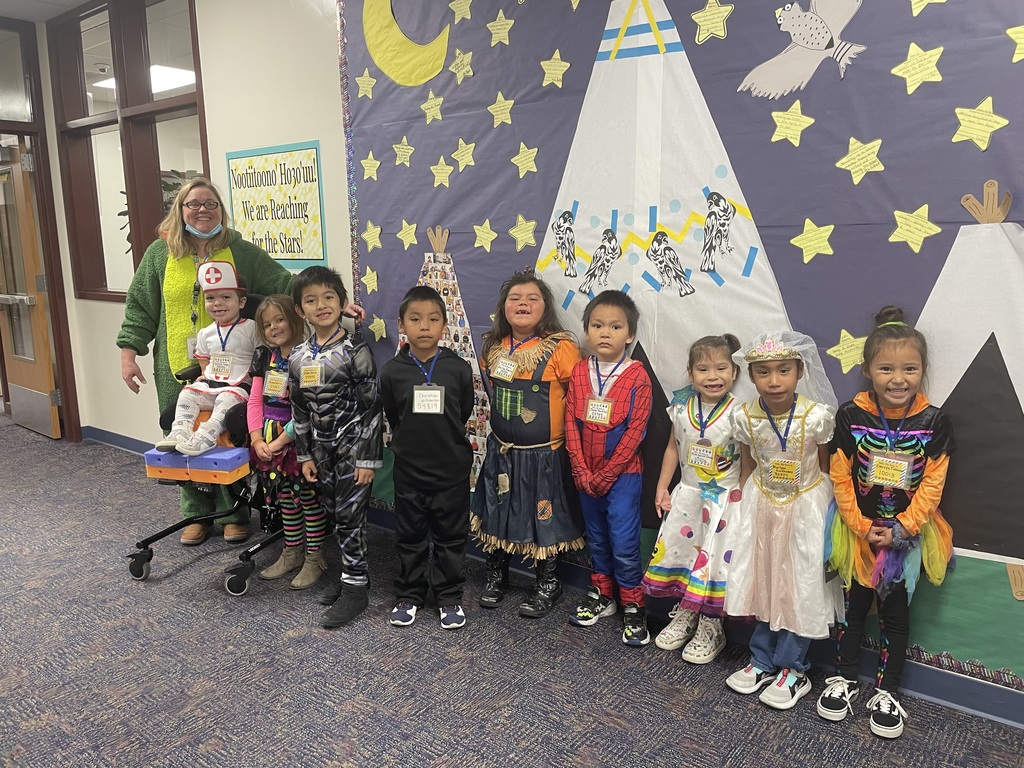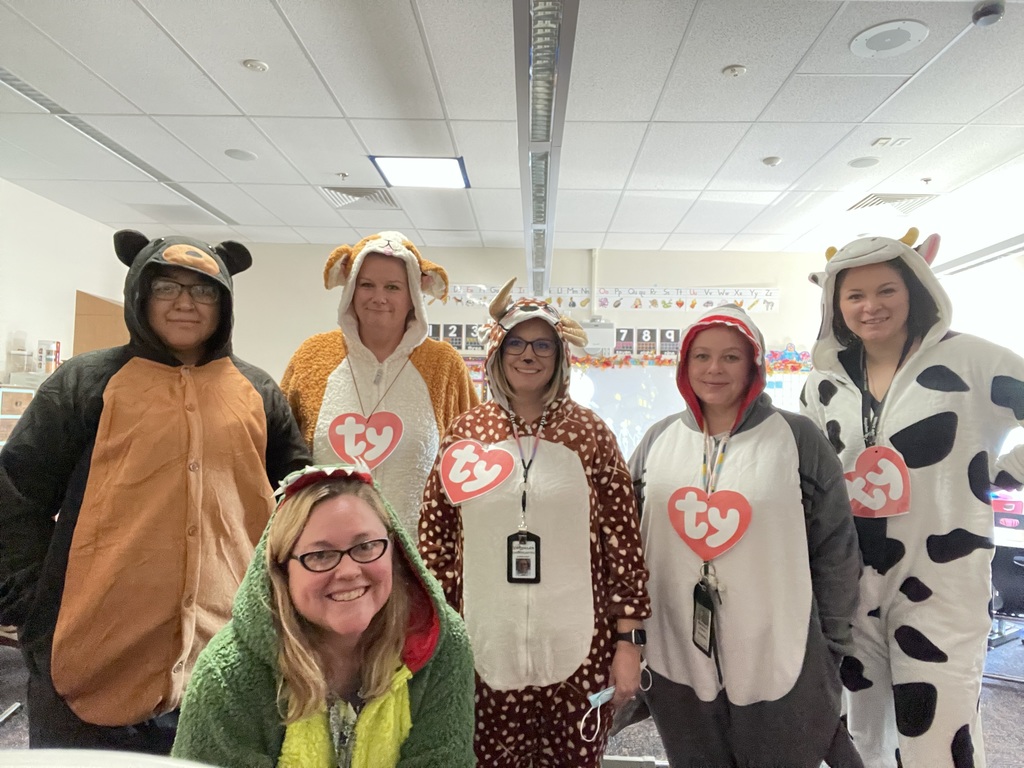 Sporting Events this week 10/31-11/5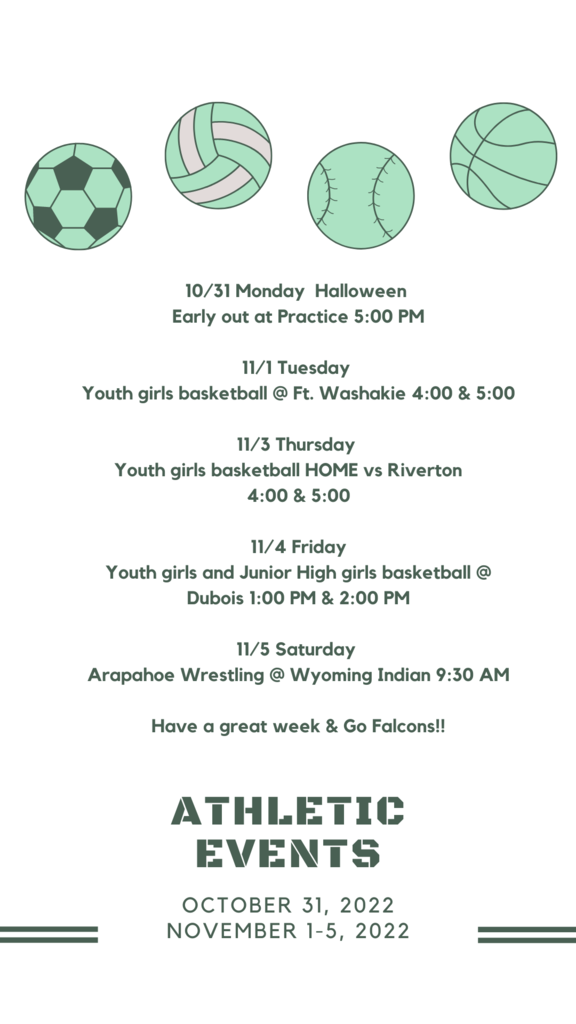 Have a great weekend!

Spreading spooky vibes in the last days!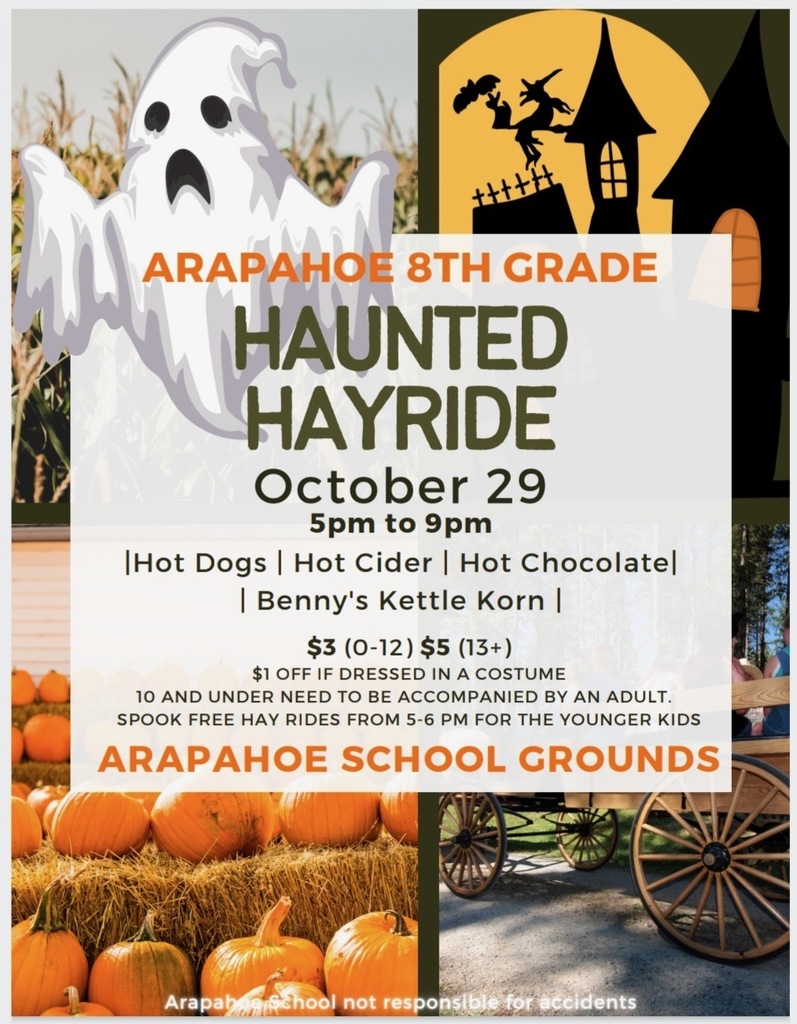 Look What's New...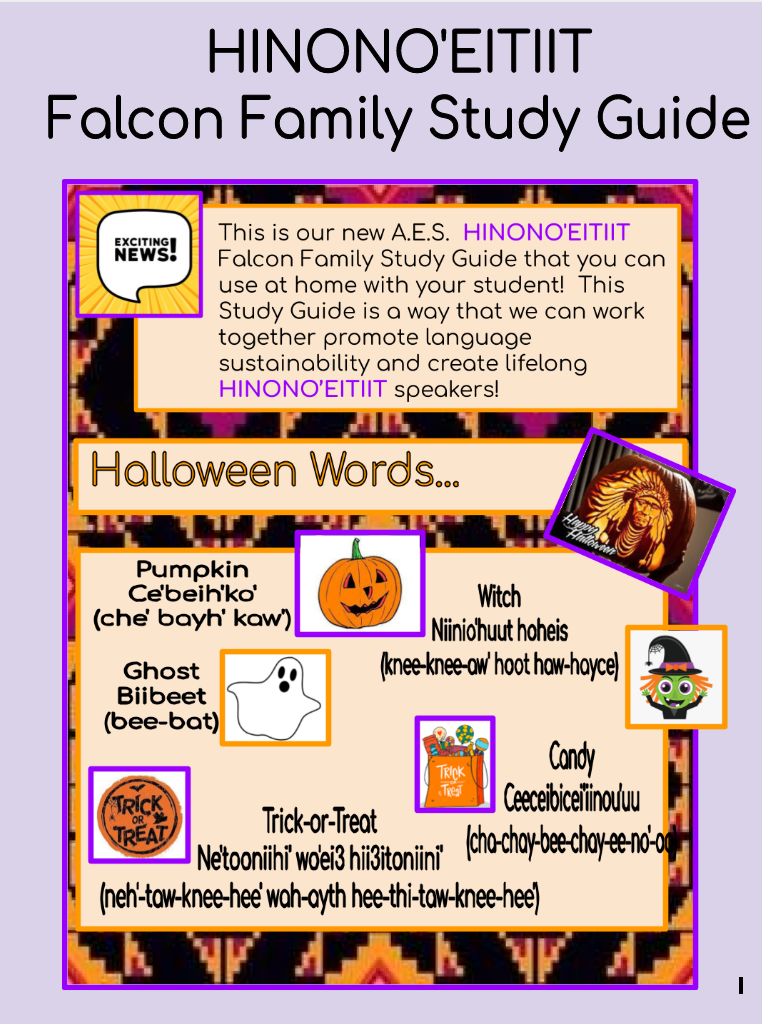 Scholastic Book Fair will be happening in the library 5-8, during conferences.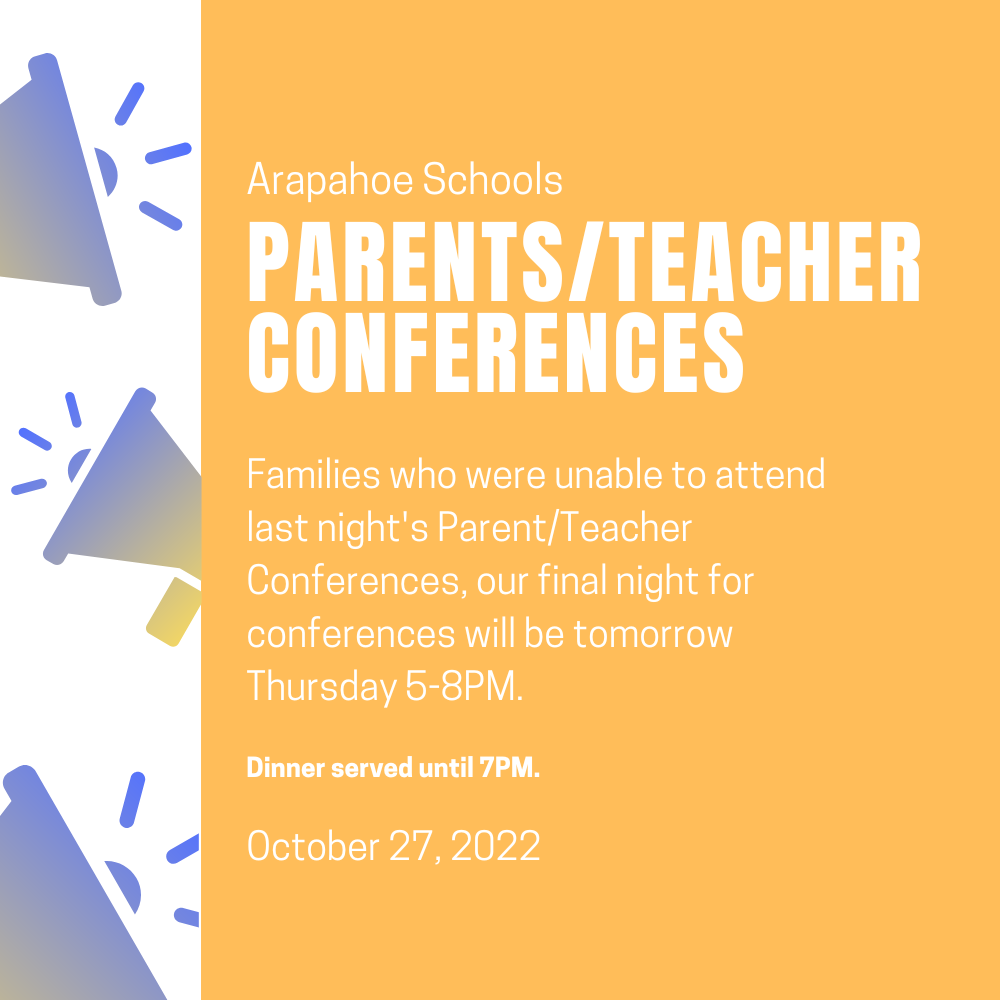 Congratulations to seventh grader Oreck Brown on receiving student of the month from Arapahoe middle school!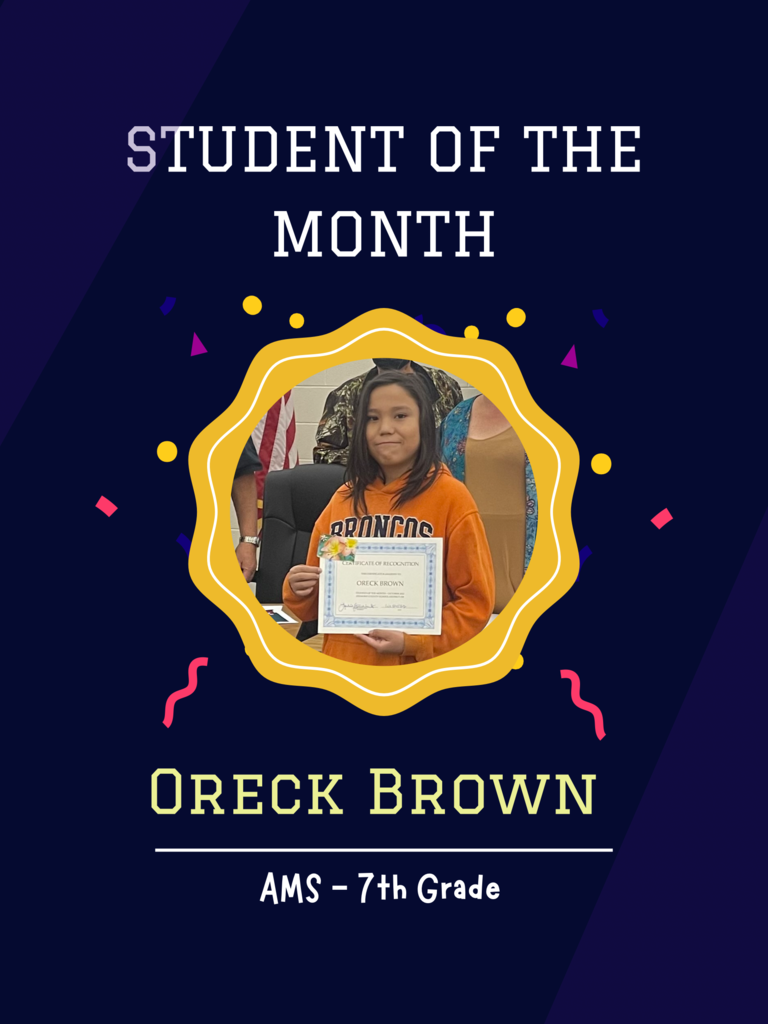 Parent teacher conferences Stop by the schools library to browse the Scholastic book fair.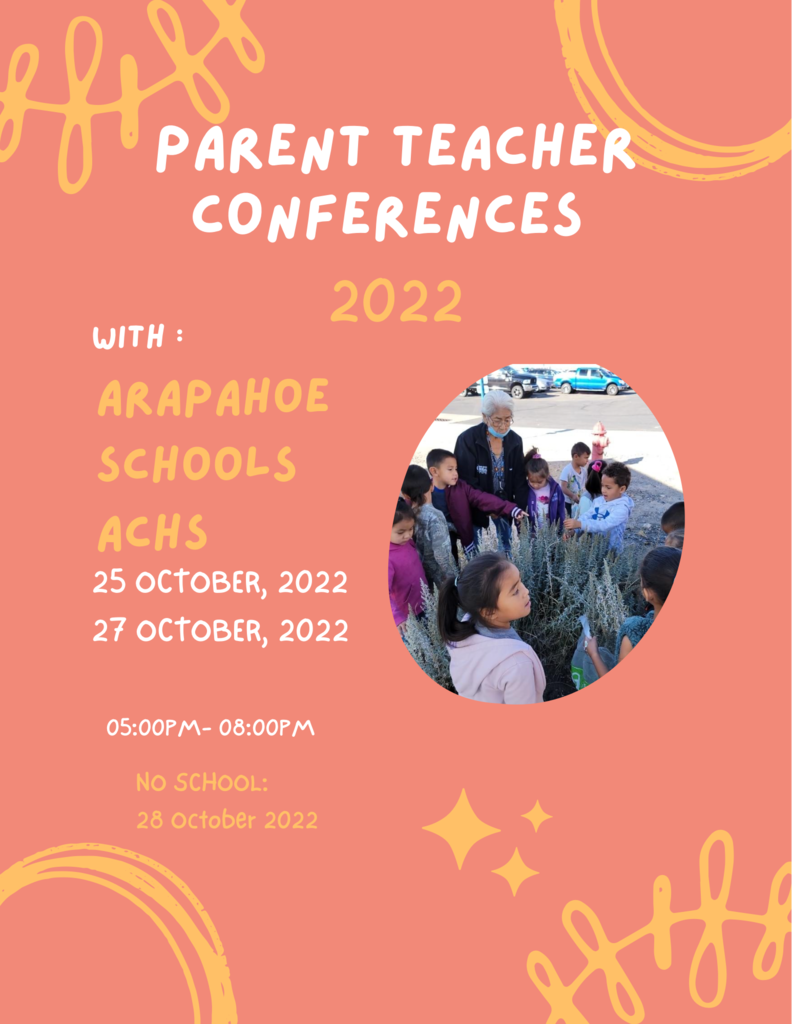 Food distribution ! A friendly reminder to be kind to our volunteers. All of us give our time and most of our volunteers are students trying to help their community. #ittakesavillage #bettertogerher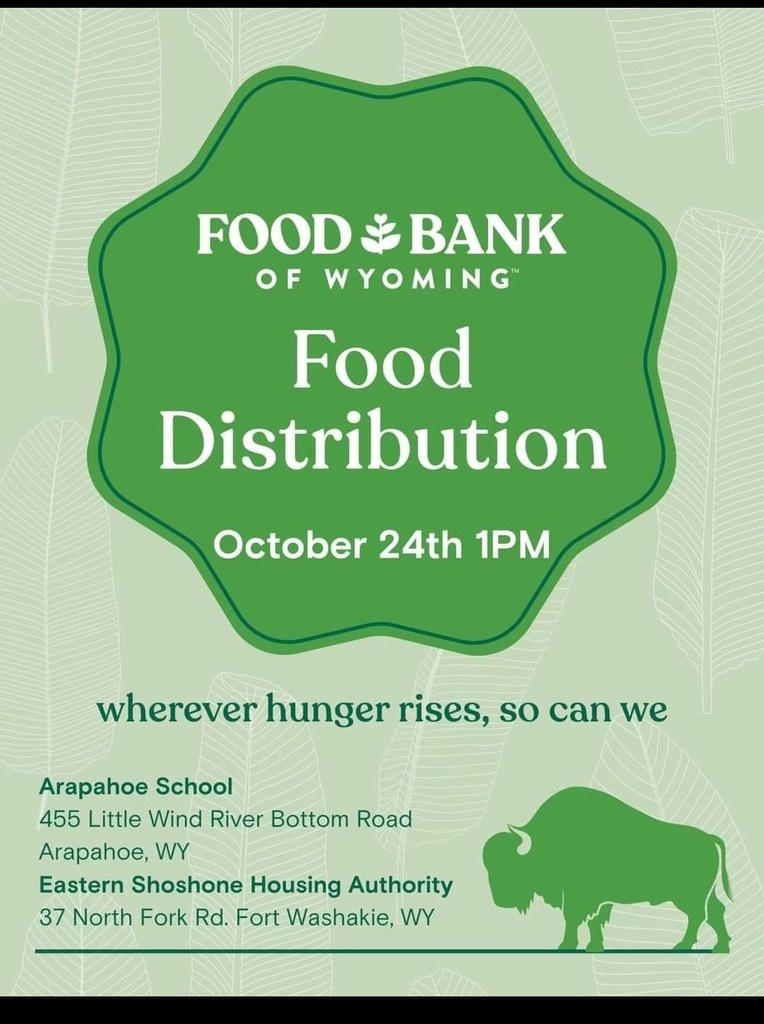 Sporting events this week 10/24-10/29 Go Falcons !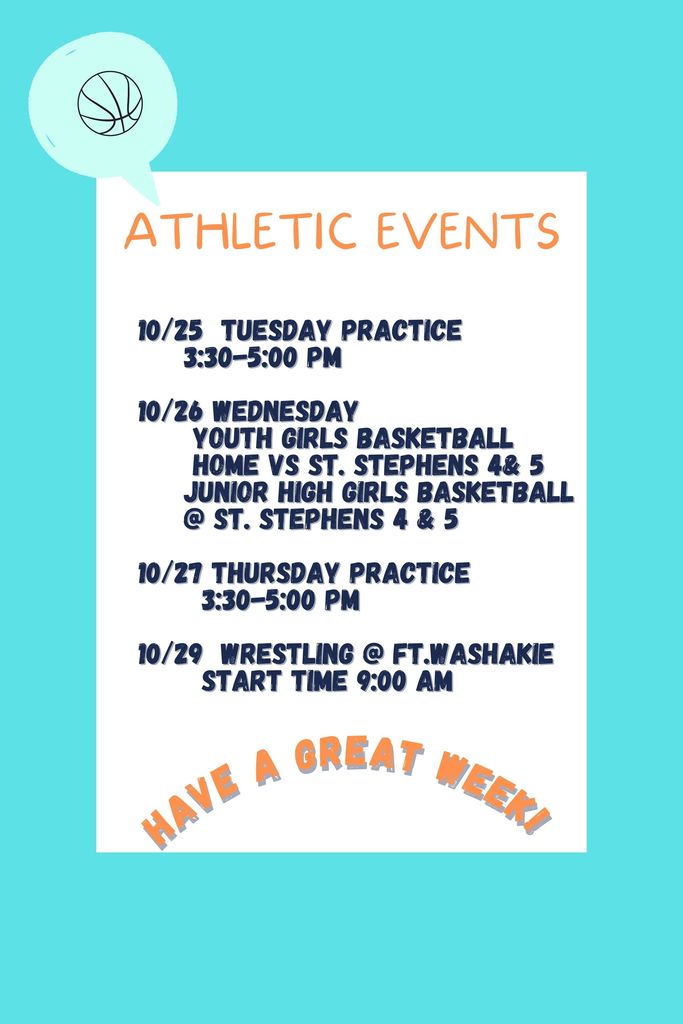 Message from our Principal. Have a great weekend!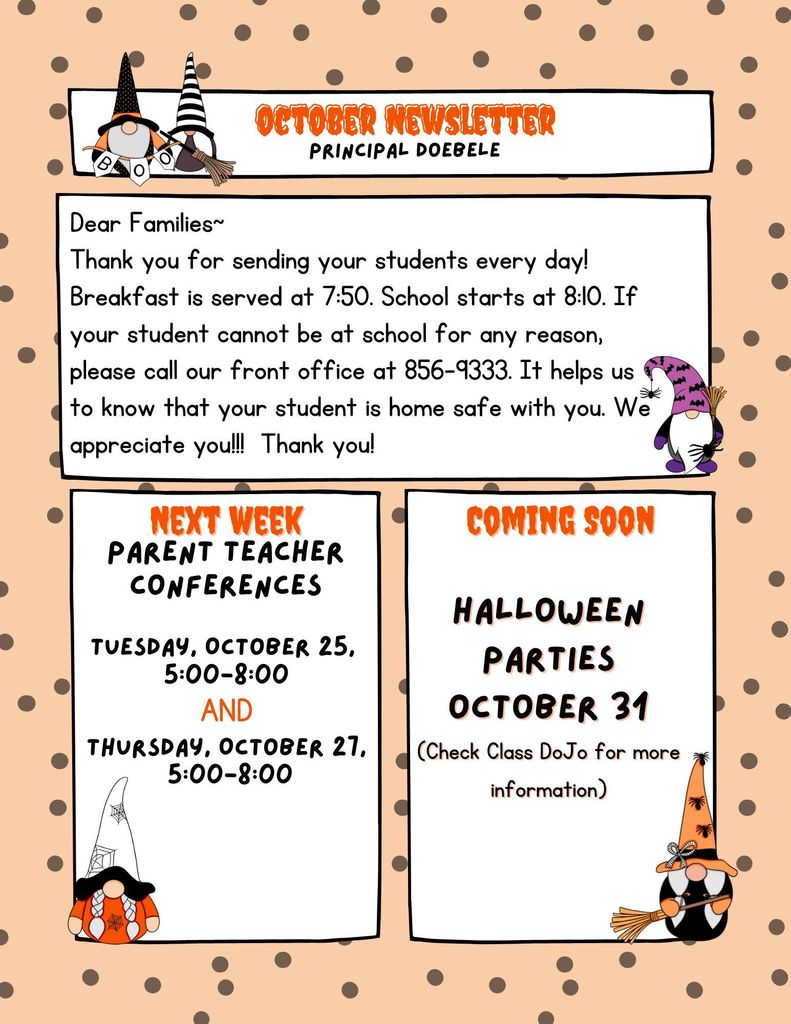 Meeting tonight.
October is Fire Prevention Month, and yesterday we got a little visit from some local heroes ! They even brought a fire truck with them!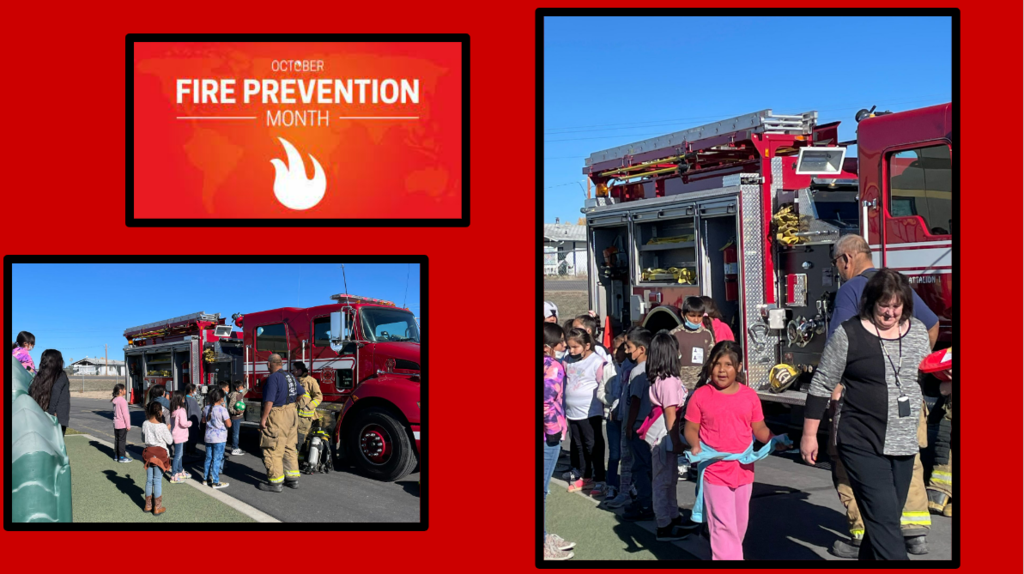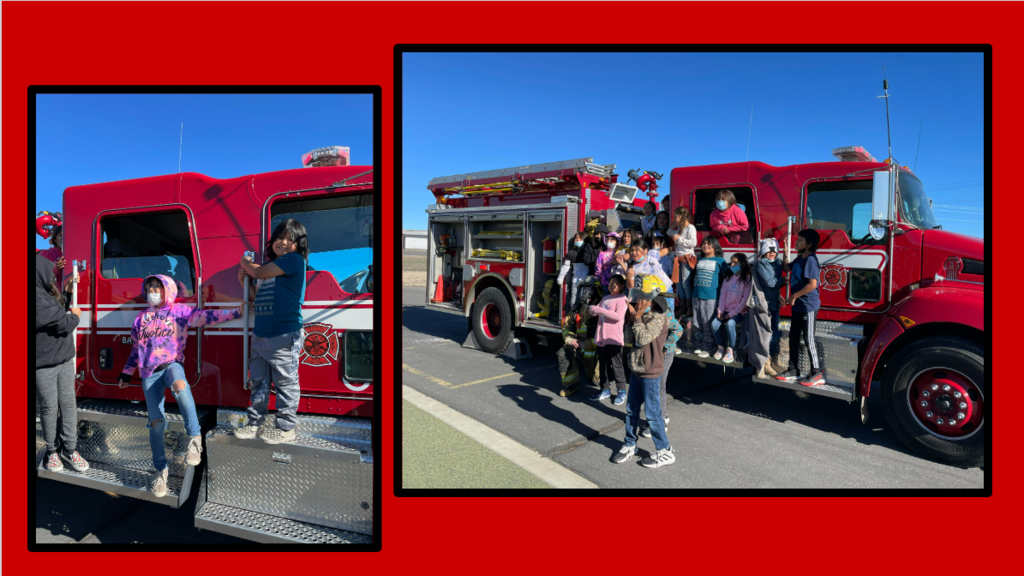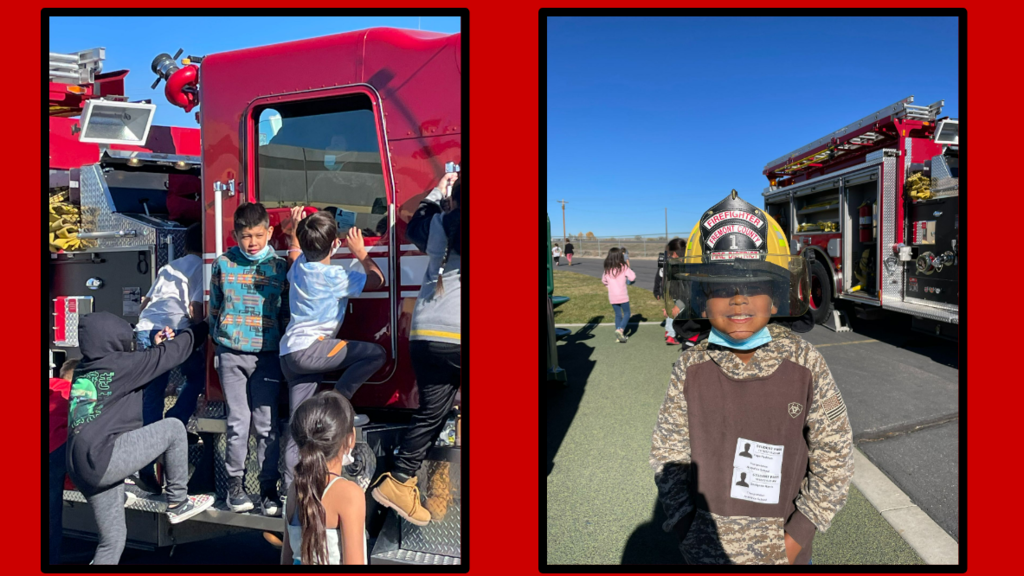 Falcon sports this week

Pre-K enjoying themselves at the pumpkin patch and having lunch at the park.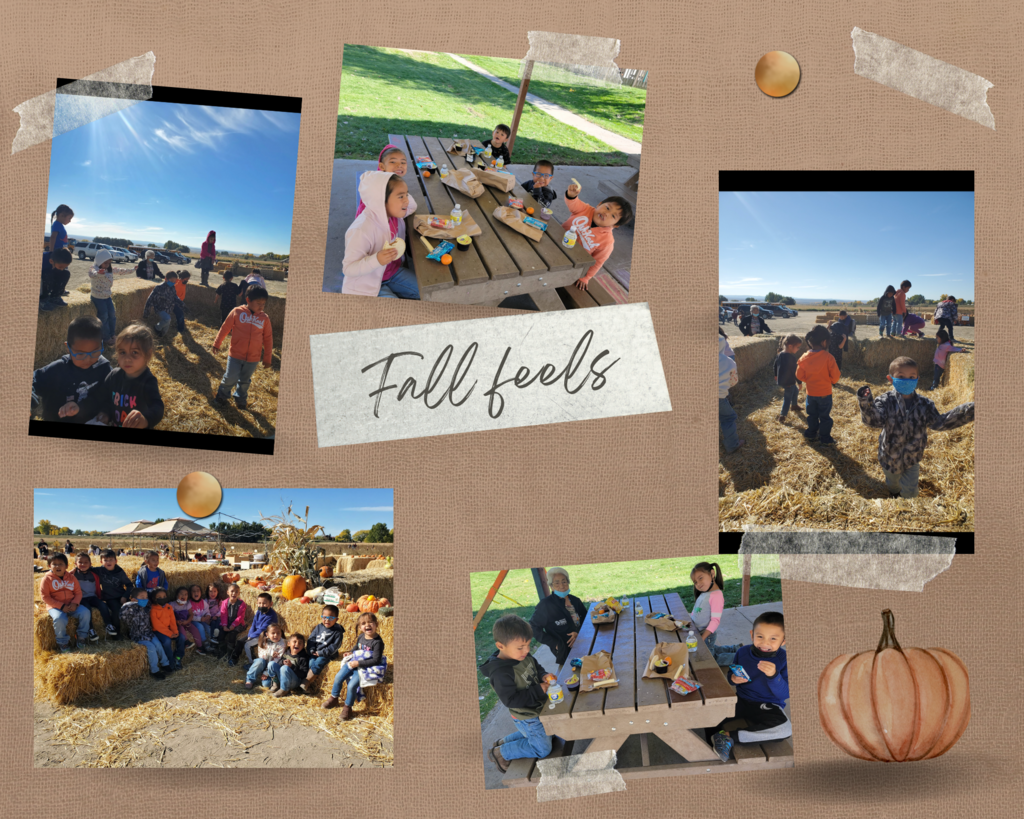 5th grader, Janae reading Halloween stories to Mrs. Warrens class. 2nd grade finished their first science unit on states of matter and ended it with an ice cream patty!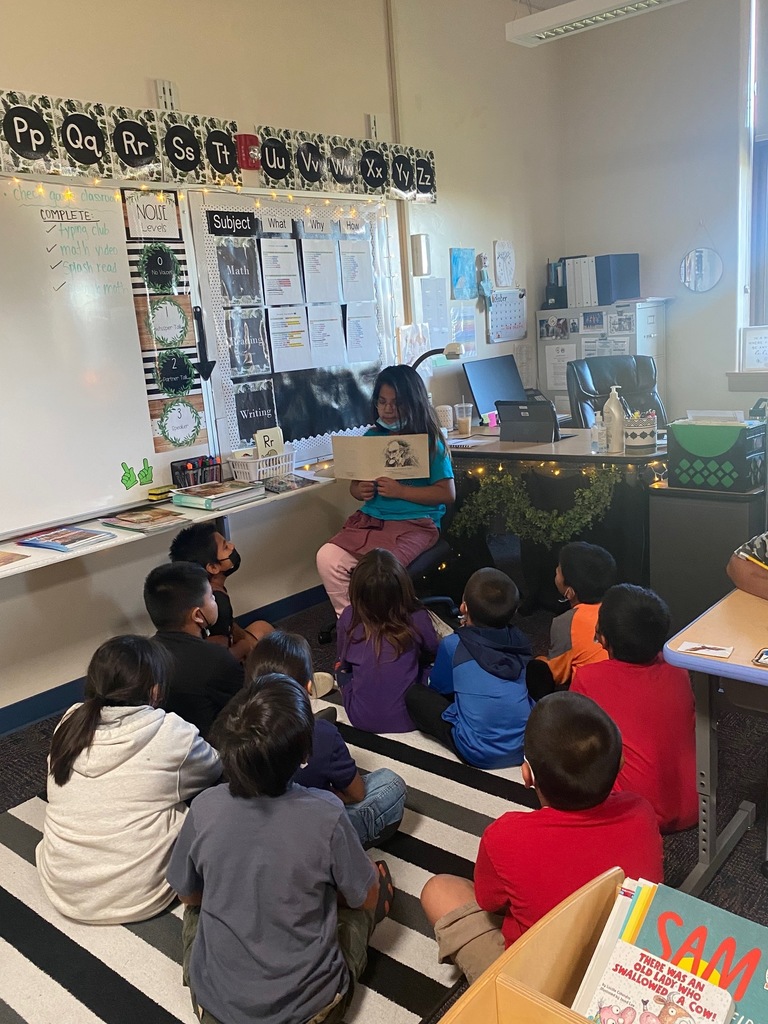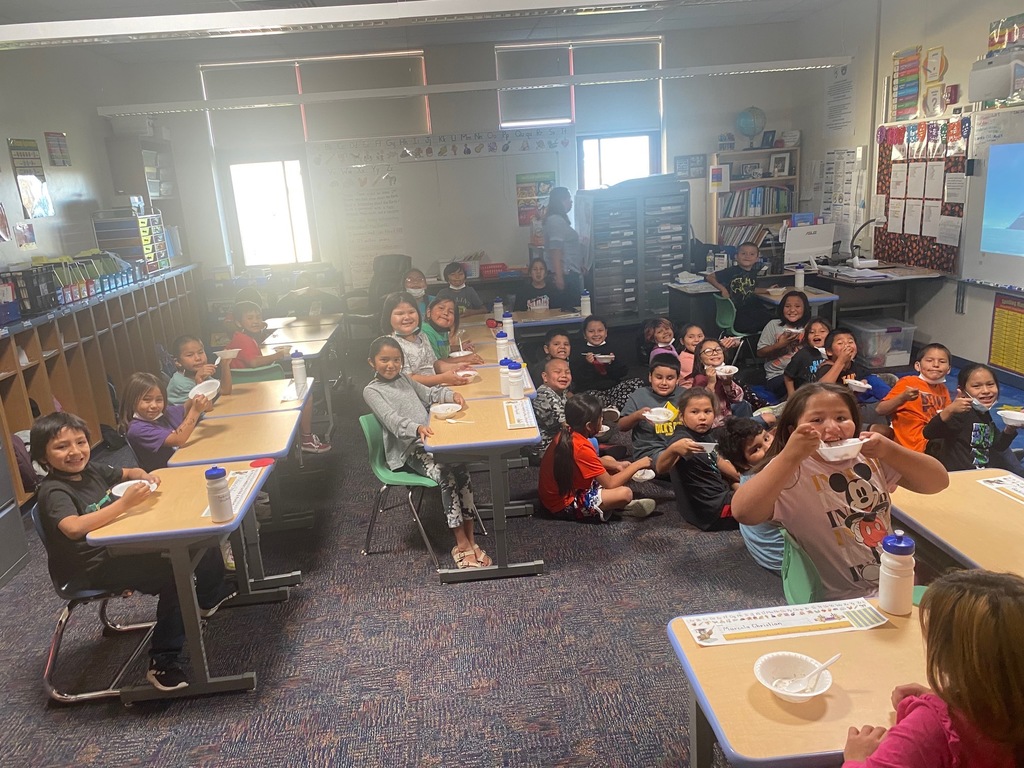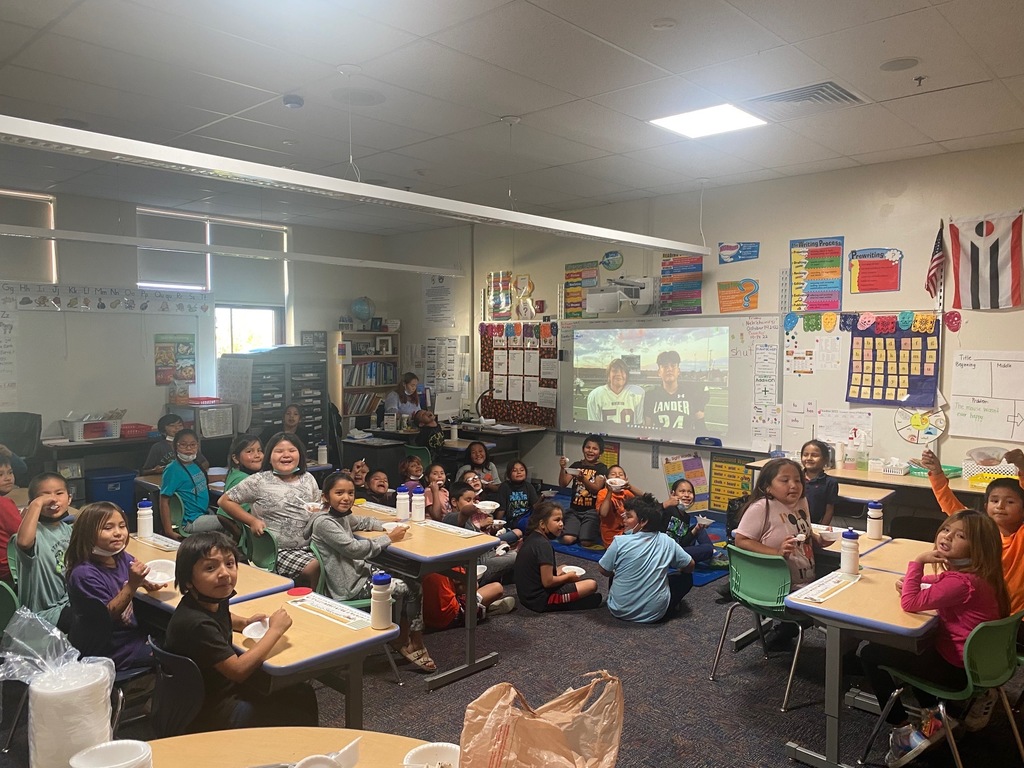 Smokey the Bear came and visited Arapahoe Elementary School today!! Our Students left him with some high fives, hand shakes, and hugs!