Falcon Families No School Monday, September 7, 2020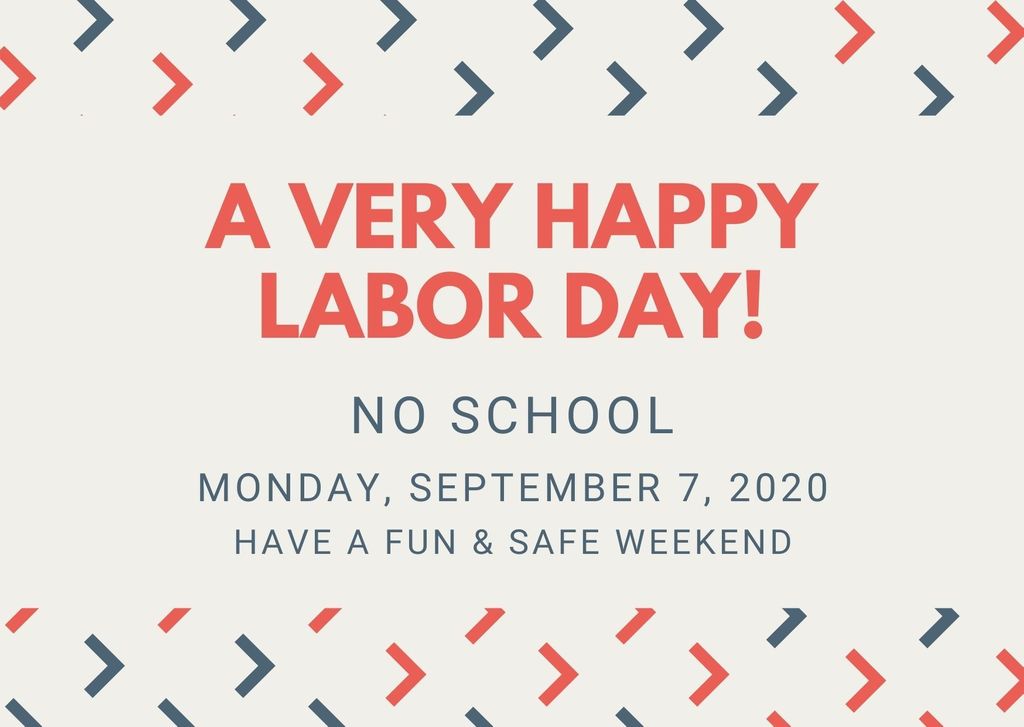 Arapahoe Schools miss seeing our amazing students!!! Please join us on Wednesday, September 9th from 1:00pm-2:00pm for a Drive-Thru Teacher Parade!!! All Staff will be outside their schools waiting to see all of your faces!!! All families that would like to attend please come to the school at 1:00pm in your vehicles. All families must stay inside your vehicles at all times. You may roll down your window and say hello to your current and former teachers but may not get out of your vehicle. Please follow all Social Distancing guidelines. Grade Levels will be identified with signs. We can't wait to see all of you and hope everyone can come be part of the celebration!!!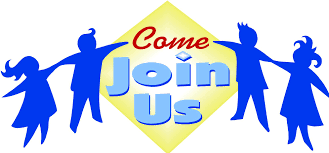 Tous, If you are having challenges with your internet connection for any reason, here is a list of local internet hot spots. Please remember to social distance as well as wear your mask. We care about each of you and want everyone to be safe and well. Big cyber hugs to all!
All 6th Graders!!! Please join 6th grade teachers for a September update on Friday, September 4th at 11am to 12pm via Zoom. We will be going over the new schedule. Virtual meeting information was sent via students' email.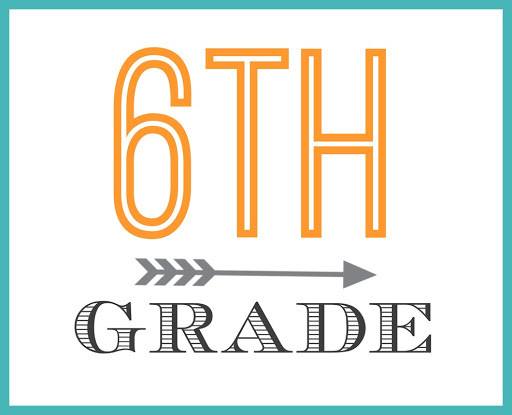 IMPORTANT REMINDER! When you are finished with either your i-Ready math or Lexia, please log out within the site. (See pictures below with pink highlights where you log out). This will help us see your time on each site quicker.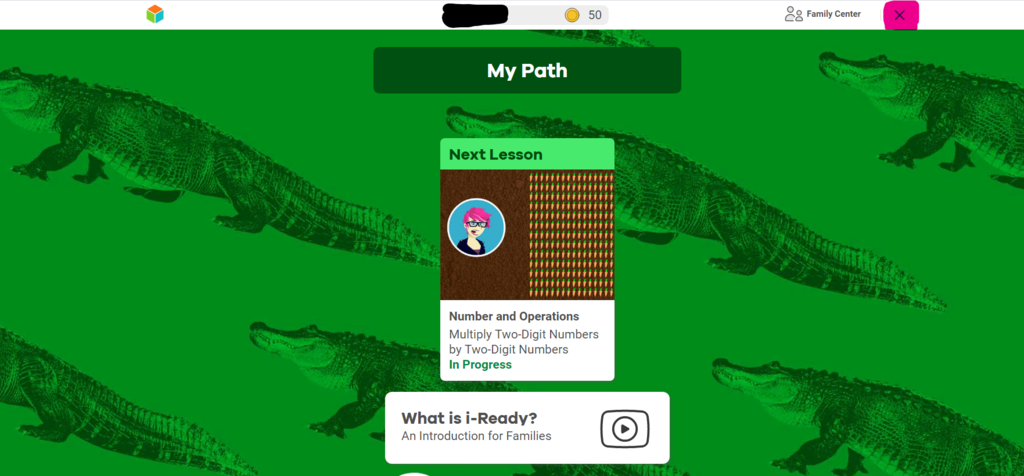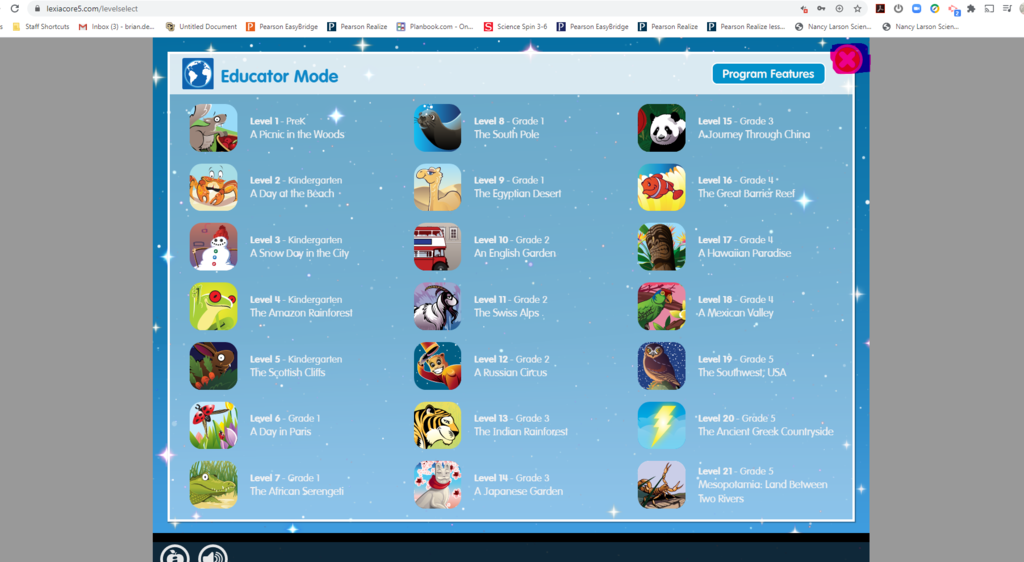 Wow! Arapahoe School has the best parents! Thank you for working so hard with us to try and get the kinks out of this online learning. We know it's not been easy for a lot of you, but you keep trying. Our students are going to grow and learn because we are working together.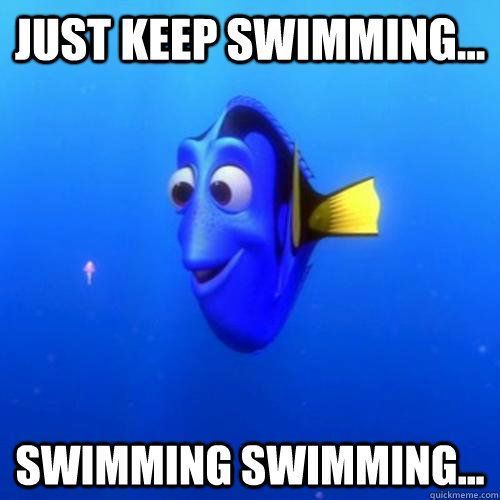 3rd grade would like to give a shout out to the following students for demonstrating hard work, consistency and trying their hardest: Jeciah Addison Wesley Antelope Sky Billsie Martha Guiterrez Nevaeh Seminole Keith Spoonhunter Lillie Goggles Keep up the hard work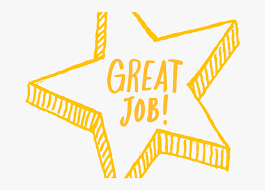 September 2020 Lunch Menu
Congratulations to ACHS students: Kimberlee Harris, Tristan Oldman, Paul Blackbear, Ayden Spoonhunter, and Precious Gould.  These students have demonstrated hard work, maturity, focus, and dedication to furthering their education!  Great Job Warriors, keep up the good work!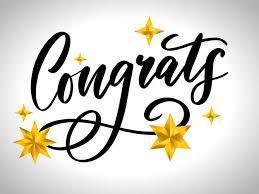 Tous Arapahoe Family!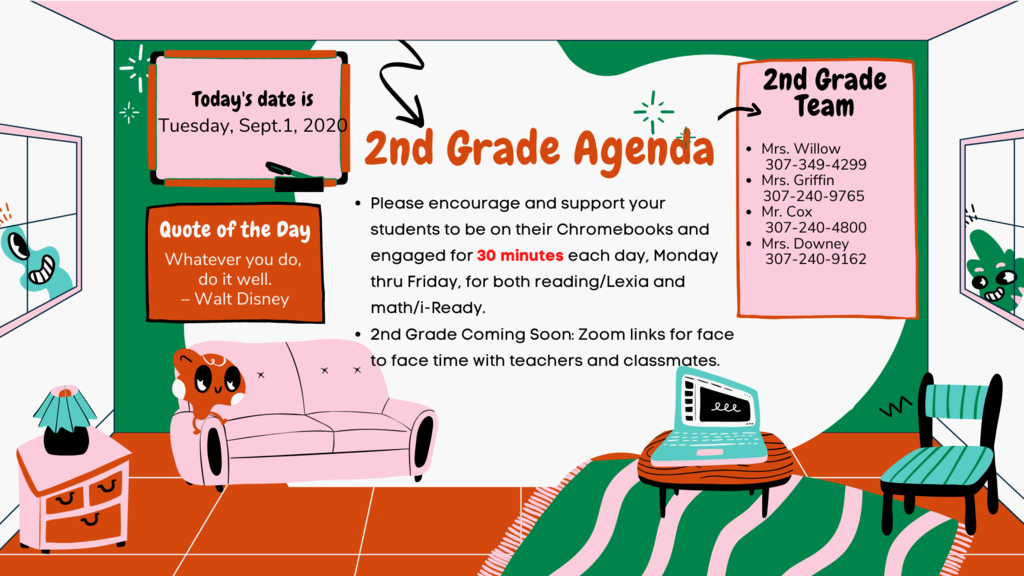 First Grade Shoutouts! We are giving shoutouts to these students for doing an amazing job last week, working hard, and doing your job! WAY TO GO! Bow Brown-Whiteman Jairus Addison Naylani Bell Adriauna Billsie-Pohipe Hunting Hill Sunrise SittingEagle Quincy Miller Gavin Chartier Santianna Mendoza Little Wind LeBeau Lorraine Tillman Mila Piper Tae'Onna Timbana Marcelina Potter Miles Arthur Precious Yellowplume Paradise C'Hair Jade Charging Crow We are so proud of you!! Ms. Cox Miss. Hudson Ms. Hovendick Ms. Gilbert

🥁 🥁 🥁 Falcon Family help celebrate our students! 5-7 day of working online: Troy Fast Horse Perfect Attendance: Machelle Oldman Awesome job working though virtual learning!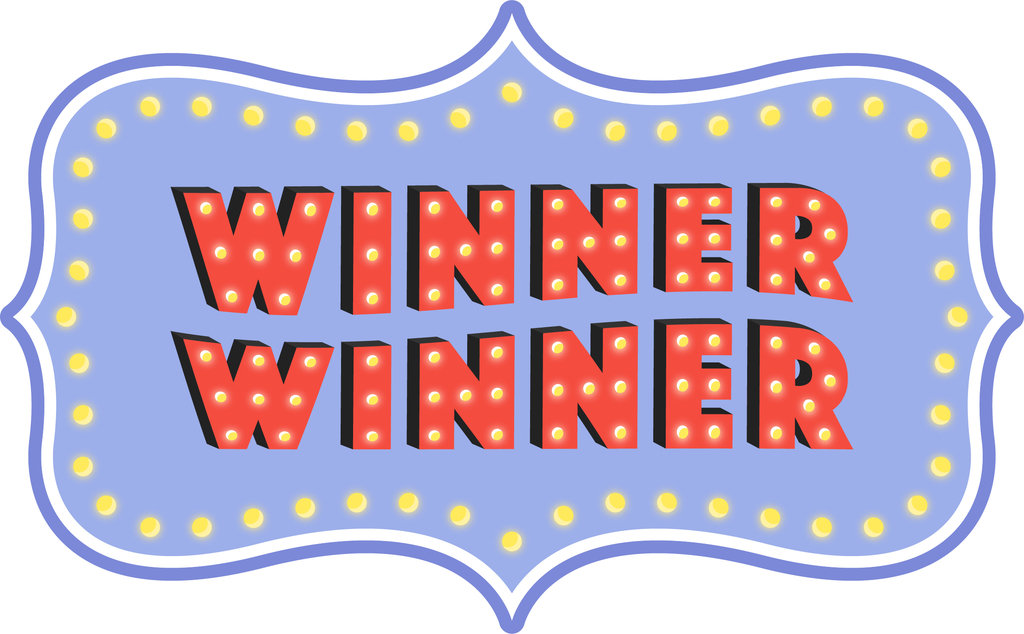 Congratulations to our Students of the Week at Arapahoe Middle School!!! These students have exemplified Hard Work and Determination throughout the first two weeks of Virtual School and are being recognized by their teachers and staff!!! Keep up the great work Falcons!!! 8th Grade - Shaylena Crazythunder and Selena Gutierrez 7th Grade - Shayda BigLeggins, Auree Blackburn, and Wicahpi Iron Cloud 6th Grade - Honey Amos and Bre Ella BigLeggins

📢 Arapahoe Families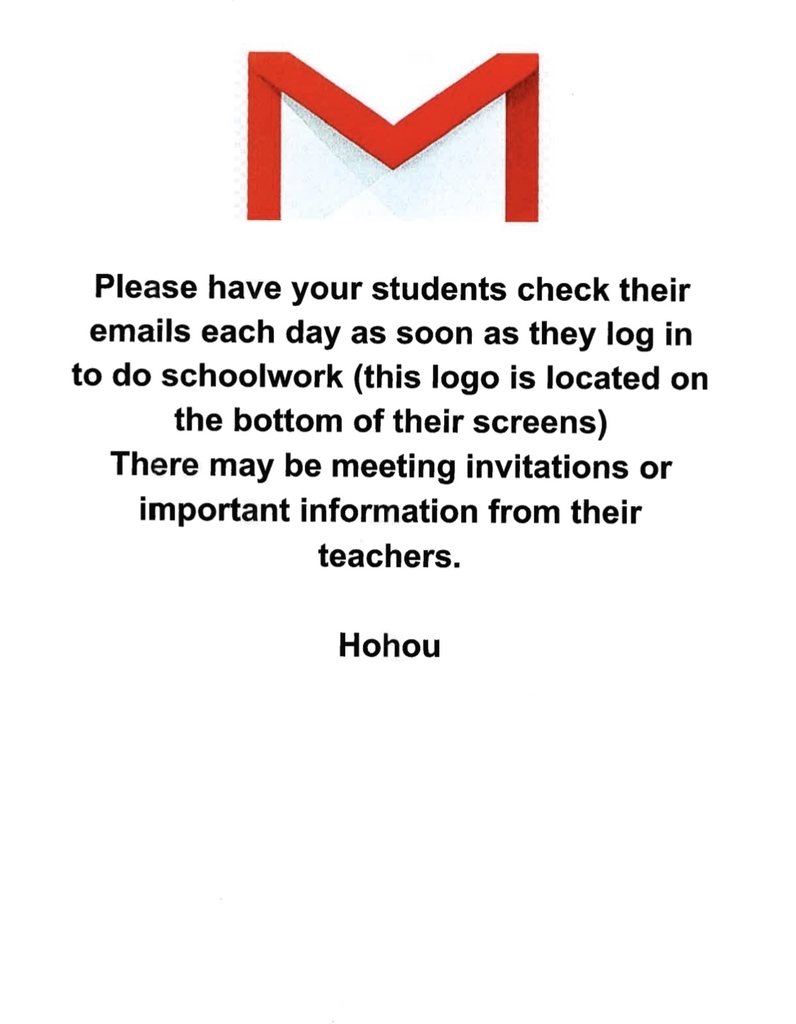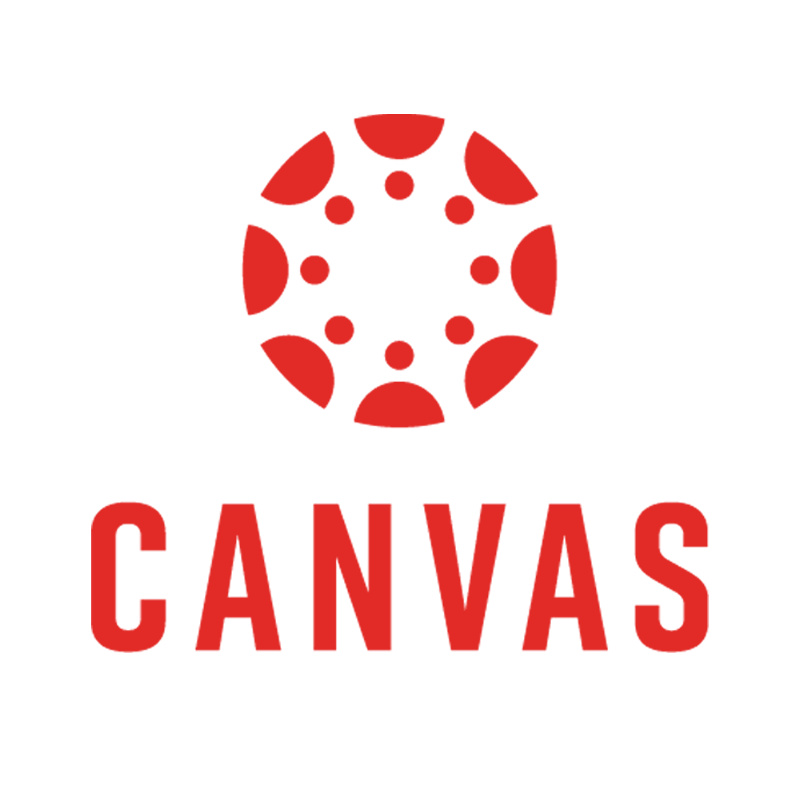 First come first serve! If you would like a desk, please meet with Kaycee at the Middle School. Limited amount.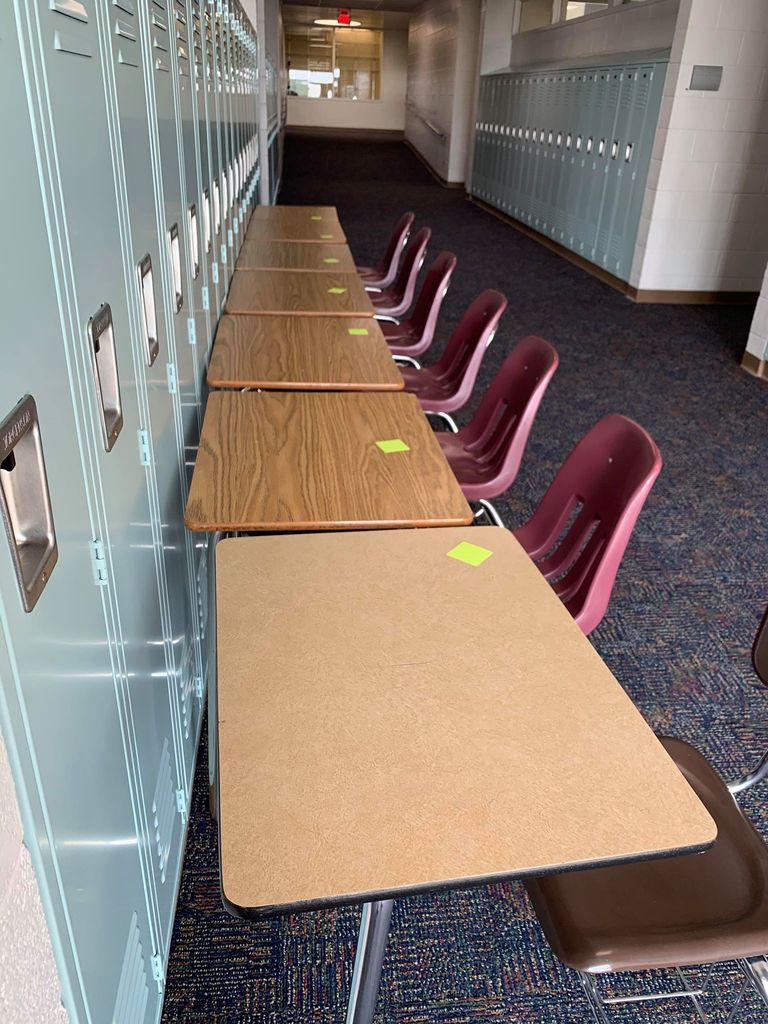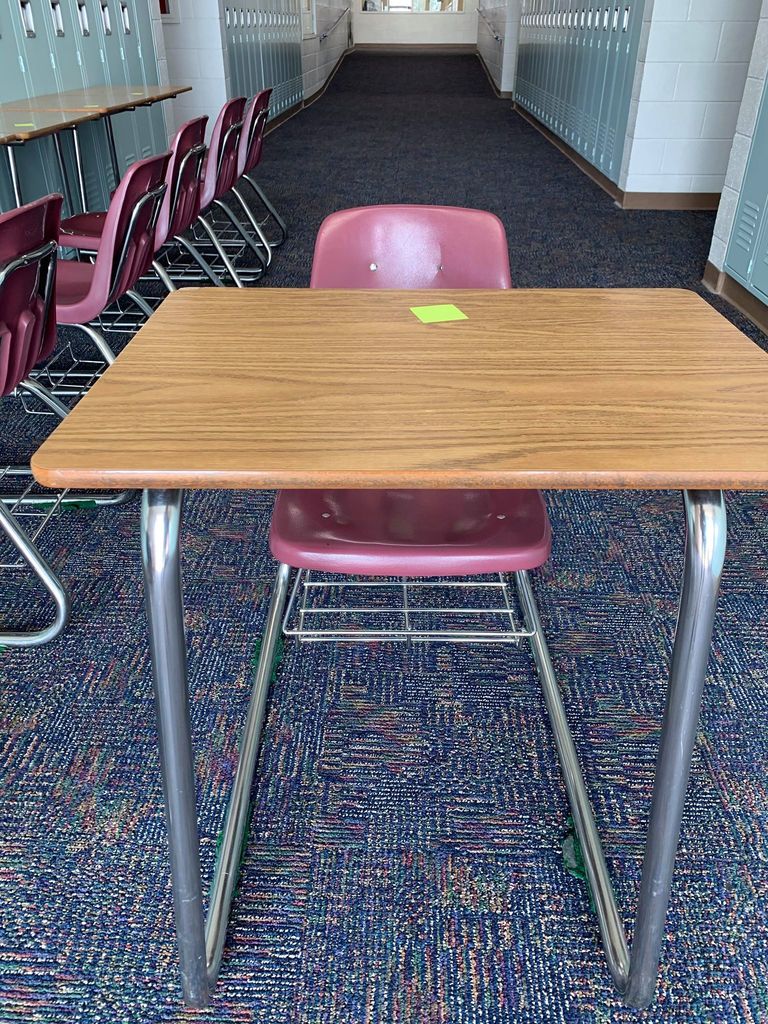 August 2020 Lunch Menu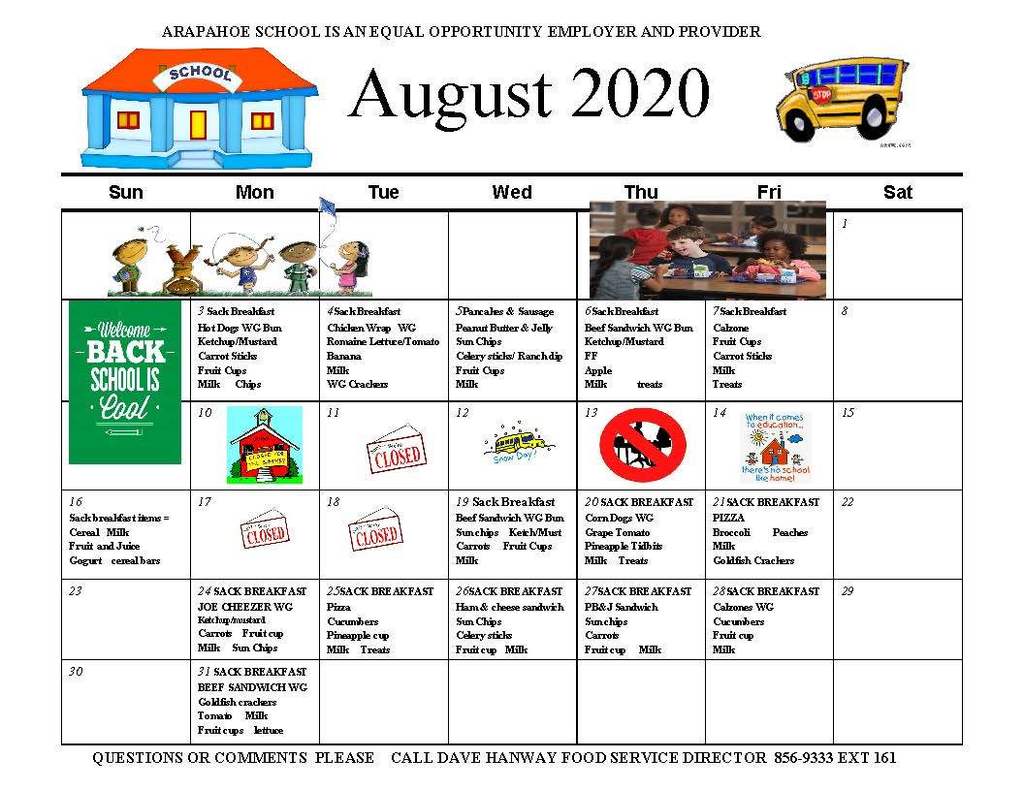 3rd - 5th Grade Student Orientation Letter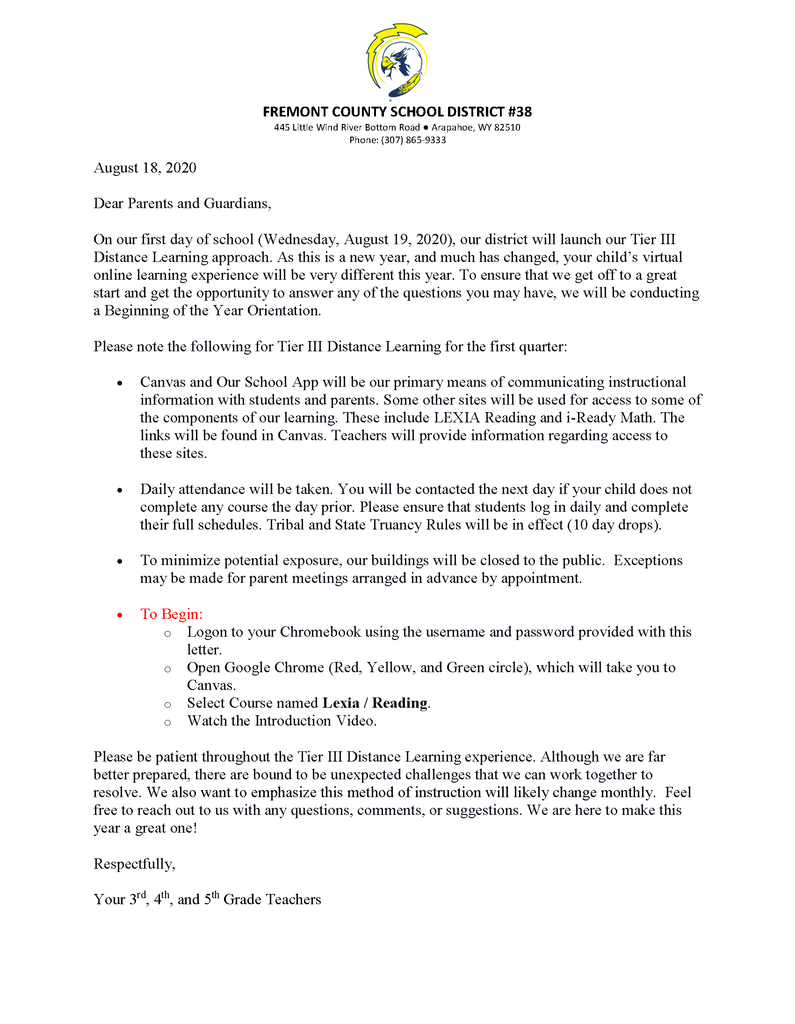 8th Grade Orientation Letter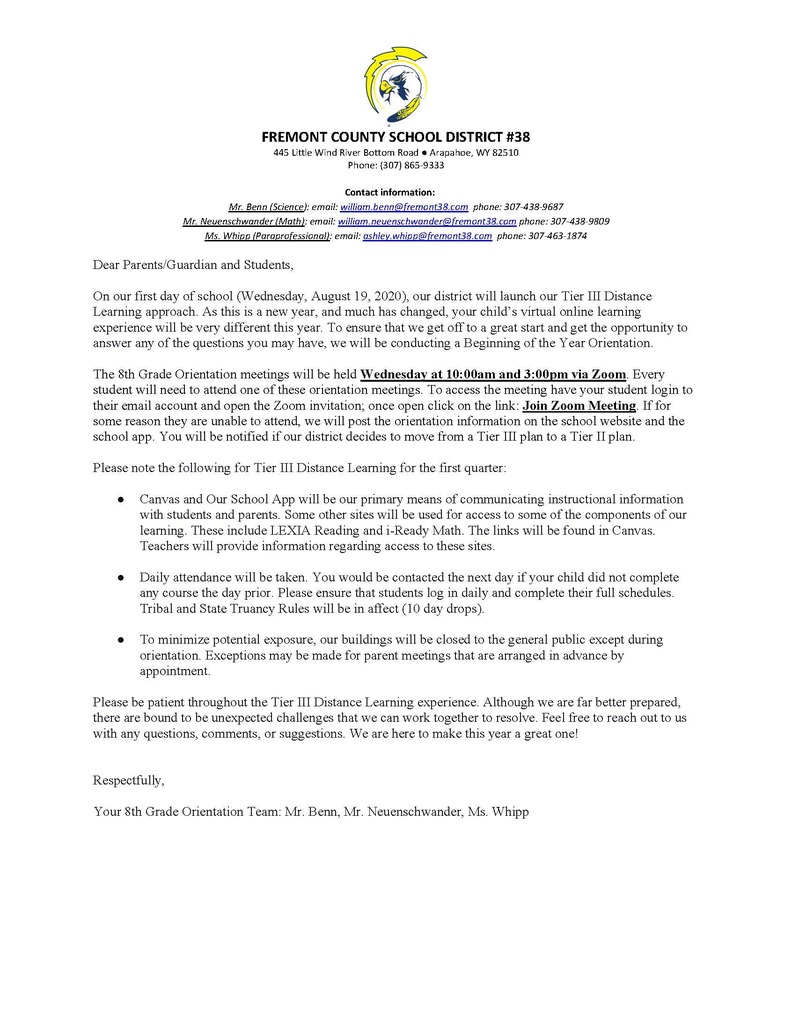 7th Grade Orientation Letter