6th Grade Orientation Letter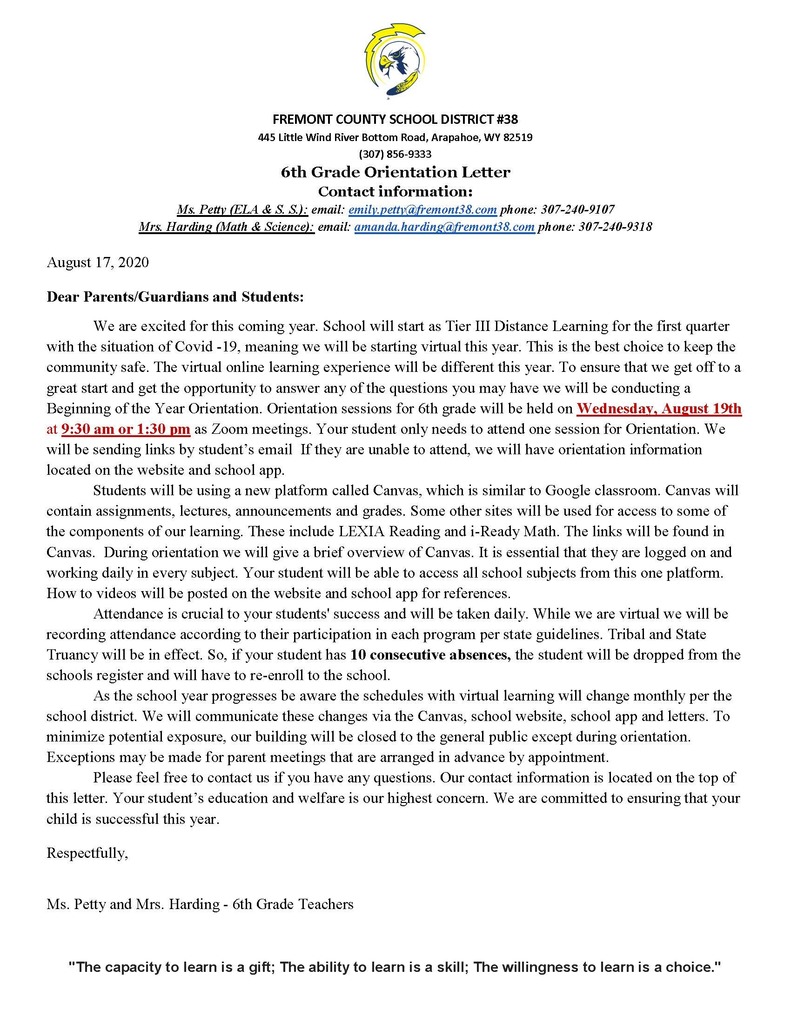 Arapaho Charter High School Orientation Letter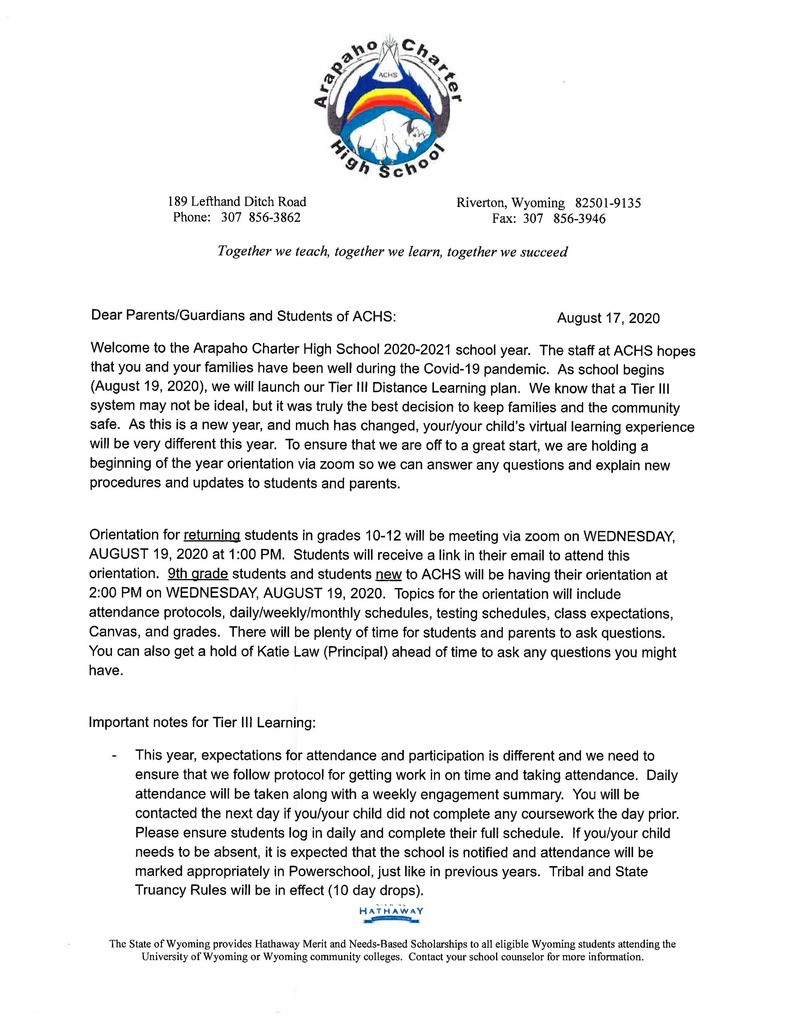 Orientation letter for PK-2 families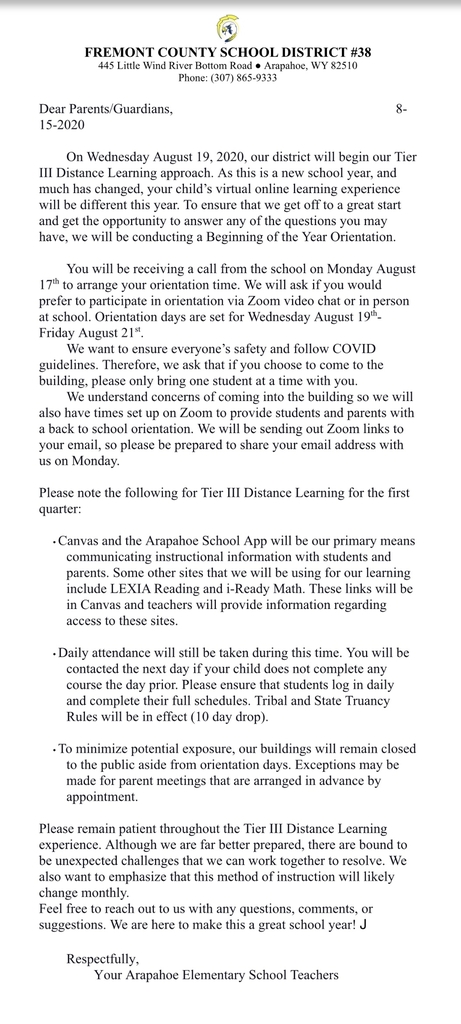 Student Chromebooks for High School and Middle School to begin delivery to student homes on Wednesday 8/12/2020. Student Chromebooks for Elementary School grades 3 thru 5 will begin being delivered Thursday 8/13/2020 and Friday 8/14/2020. District transportation staff will be delivering these devices to students homes. In order to receive a Chromebook for your student, the "FCSD#38 Parent and Student Home Use Agreement: Chromebook/iPad" form needs to be signed by the parent and student and returned to the District with the transportation staff. A copy of the form will is posted on our website at:
https://core-docs.s3.amazonaws.com/documents/asset/uploaded_file/850742/FCSD_38_Parent_and_Student_Home_Use_Agreement_Chromebook_iPad.pdf
.

Letter to Parents and Community about Arapahoe Schools Reopening status. August 5, 2020 Dear Arapahoe School Community, During their Special Meeting on August 4, 2020, the Board of Trustees voted to authorize Arapahoe Schools to operate in the Tier III status until October 16, 2020. This means that school buildings will be closed to students and Arapahoe School Students will participate in classes virtually for the first quarter of school. The Board of Trustees will reexamine this status on October 1, 2020. Under the District's Tier III Smart Start plan: • The first day of school is Wednesday, August 19, 2020. • Enrolled students will receive a device from the District for use at home to complete online learning programs. o 3rd – 12th Grade devices will be delivered to the home on or before August 19. o K-2nd Grade devices will be distributed during individual or small group parent/student/teacher orientations scheduled the first week of school. Information about scheduling this orientation will follow. • The District will work with families who do not have internet connectivity in the home in order to pair them with resources to ensure students have access to the internet. • Meals will be delivered to all enrolled students beginning August 19. • Fall sports (X-Country, Volleyball & Football) are cancelled. While our teachers and staff are eager to have students back in the classrooms on campus, we think that operating in Tier III status is the best option for our students because of Tribal Health Orders on the Reservation and the level of positive cases and community spread of COVID-19 in areas our students live. The FCSD #38 Board of Trustees and staff encourages our students and families to follow guidelines to keep themselves and our community healthy during this pandemic. We are sending our sympathy to those who have lost loved ones to this disease. We deeply appreciate your patience and understanding as we navigate through this together. Respectfully, Roy B. Brown Superintendent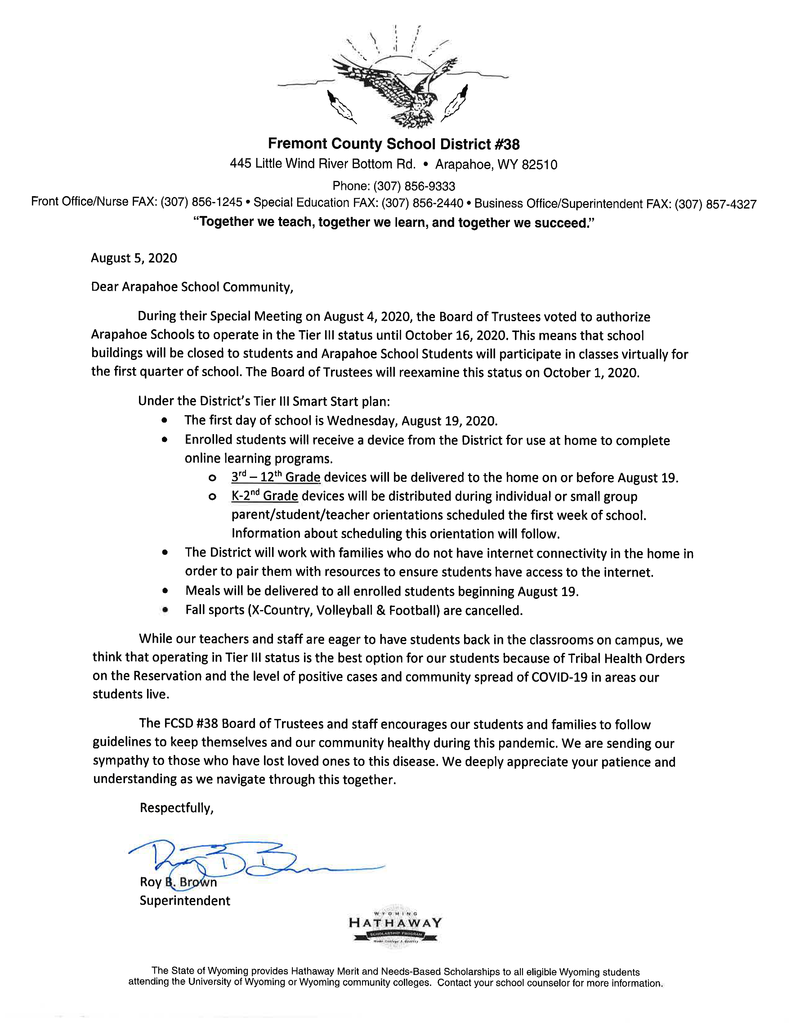 Student Lunch Pickup Good Morning! Student meals will be delivered today and tomorrow to Riverton, Ethete and Great Plains. All other meals can be picked up at either the Administration Building or at Beaver Creek. Thank you.

Registration Drive! Register your student(s) for the 20-21 School Year by AUGUST 3rd at 3:00 p.m. and be entered into a drawing for a chance to win a prize! Prizes include: Bikes, Fishing/Outdoor Equipment, Grill, Basketball Hoop, and Meat bundles. Returning student registration packets were sent with the meal delivery today. New student registration and additional registration may be picked up at the Administration Building Monday - Thursday 7:00am - 5:00pm. Please call District Registrar, Jodi Brown (856-9333 ext 156) if you have questions.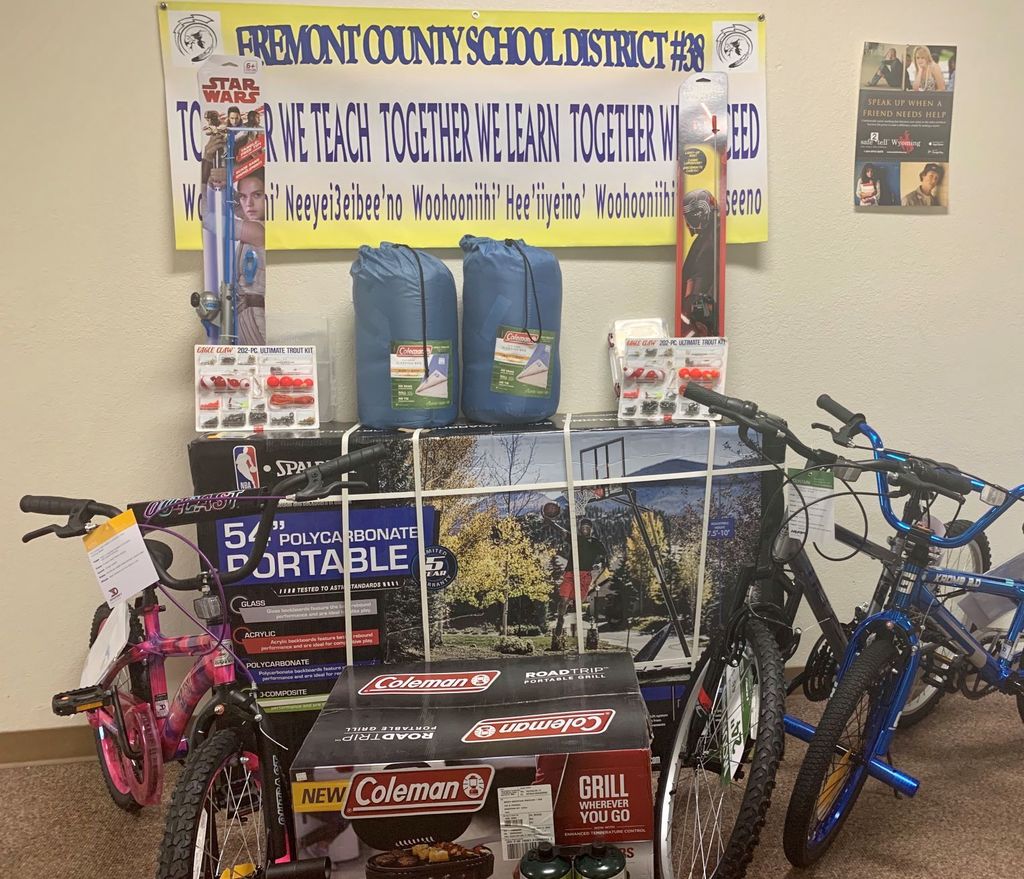 Get the Arapahoe Schools app to stay connected to news, announcements, lunch menus, and more!!!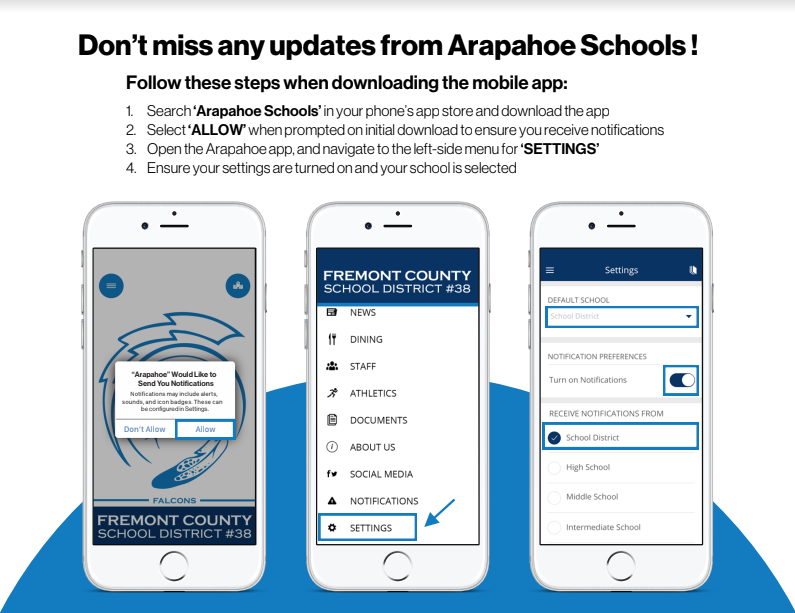 Arapahoe Charter High School Graduation 2020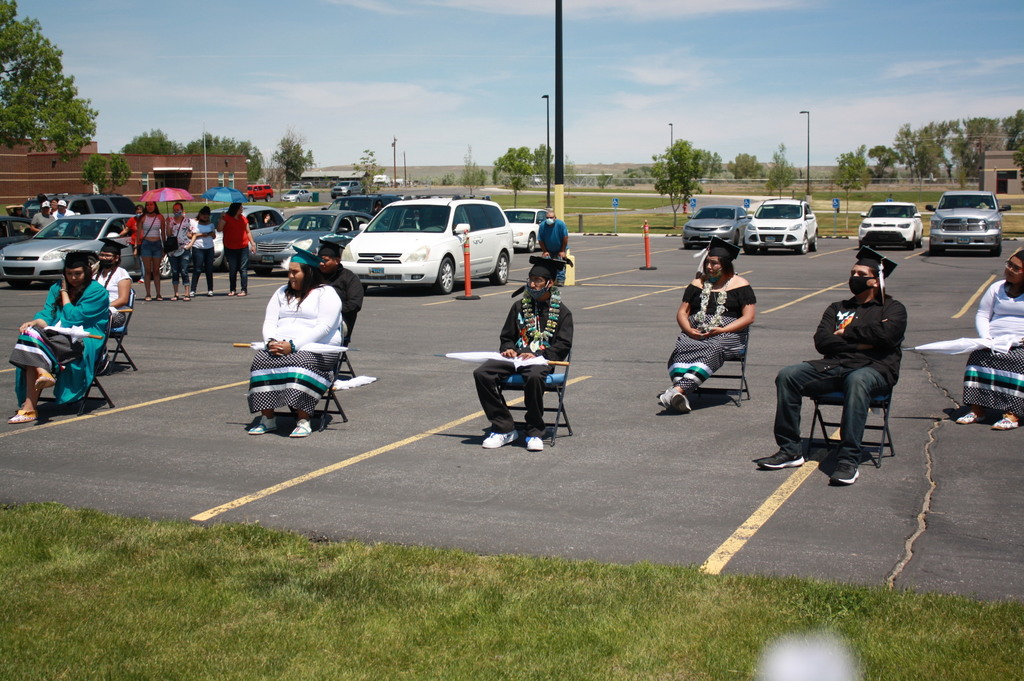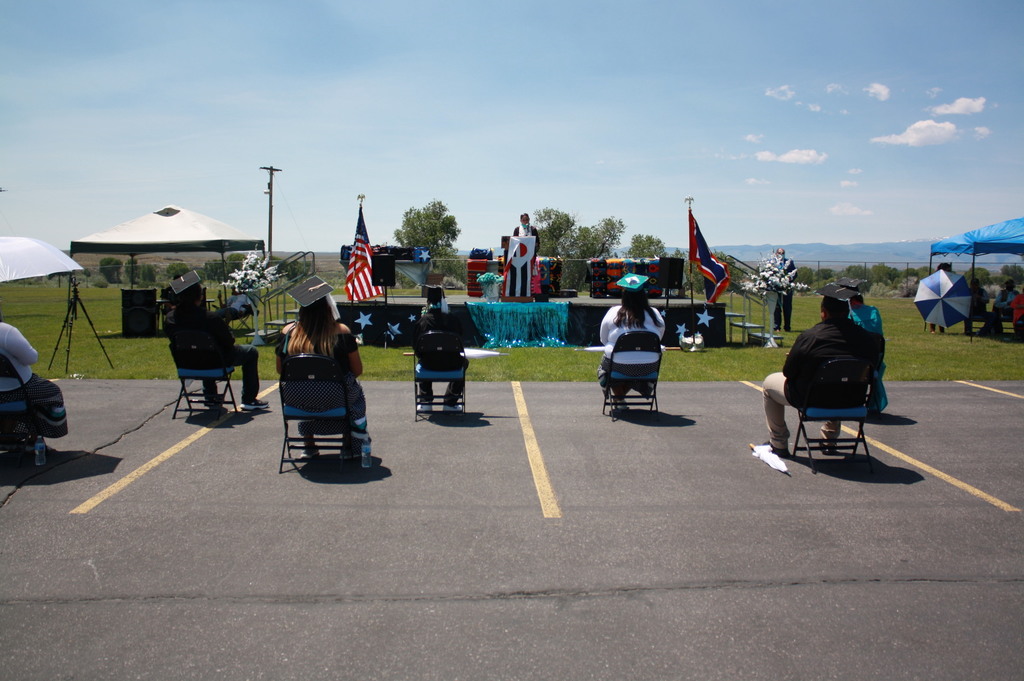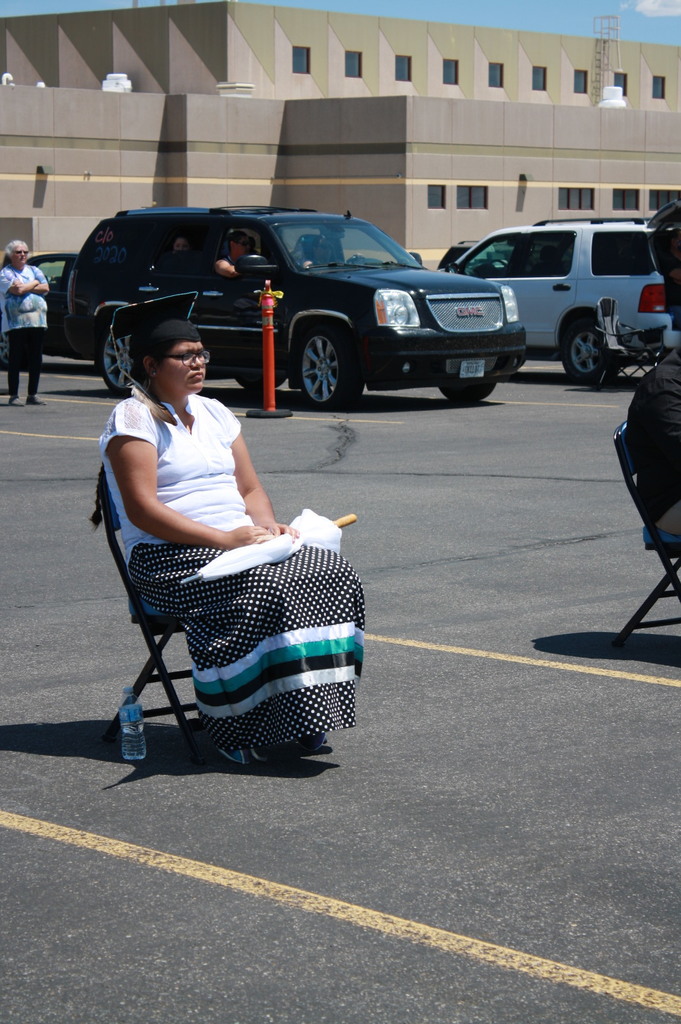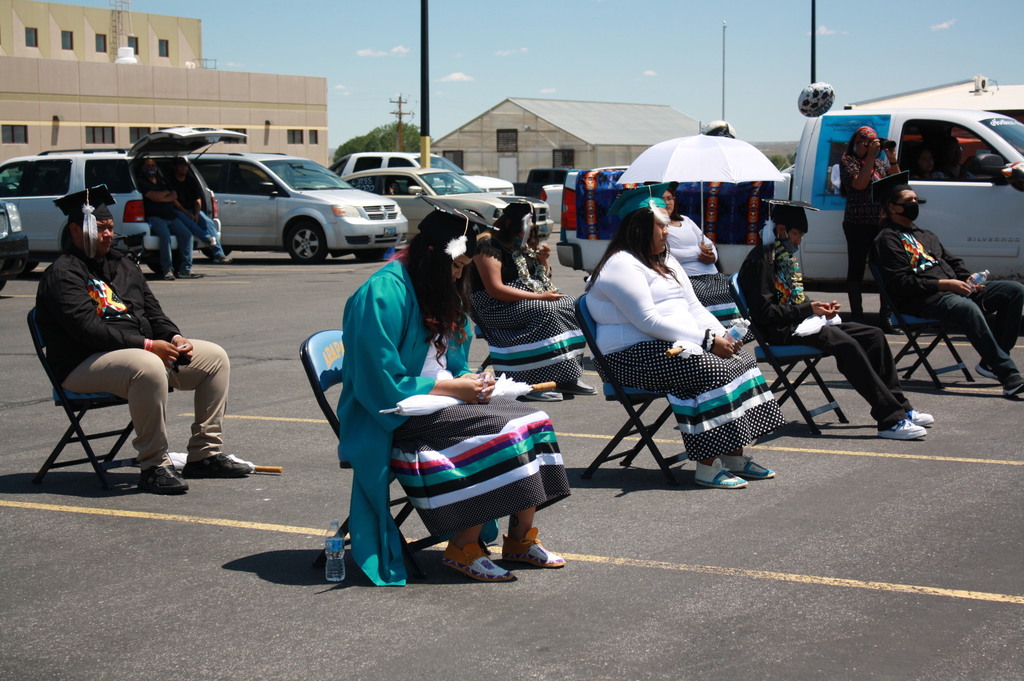 ACHS 2020 Graduation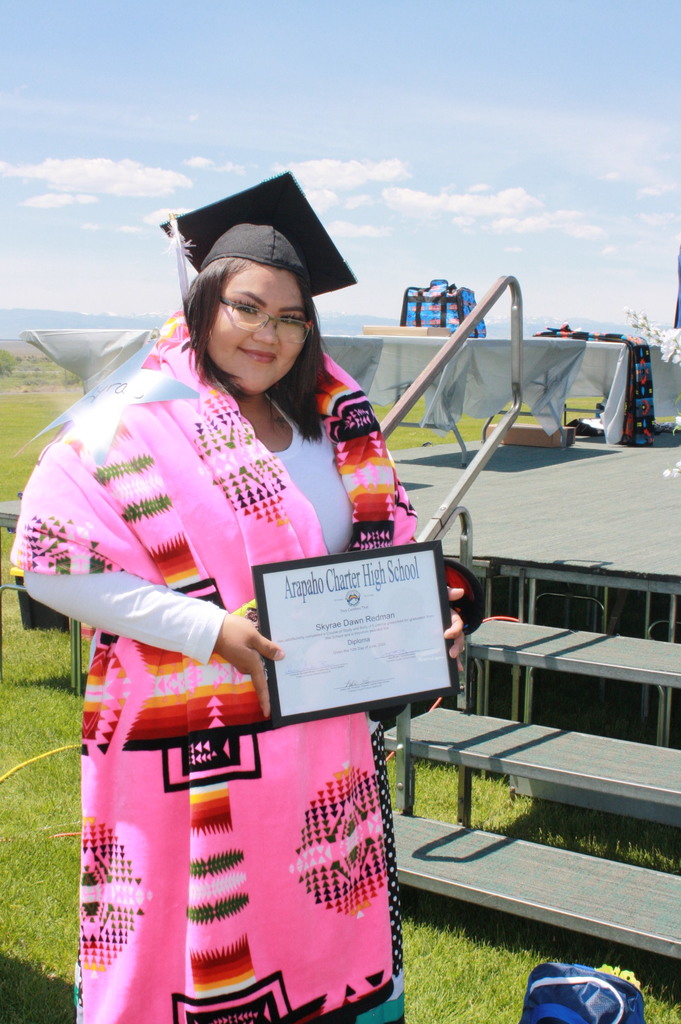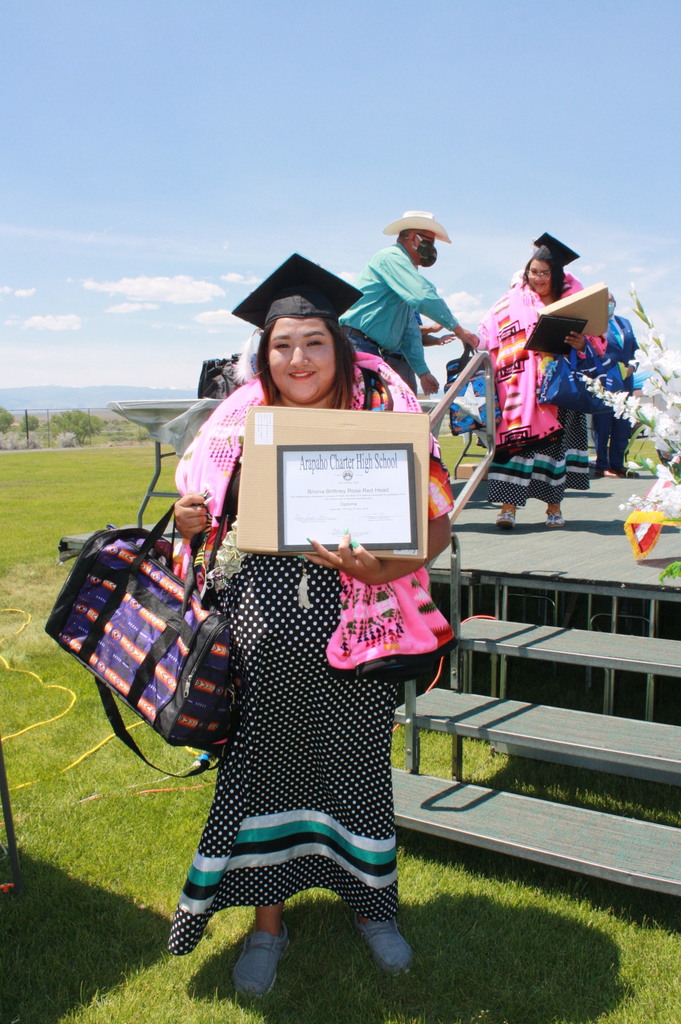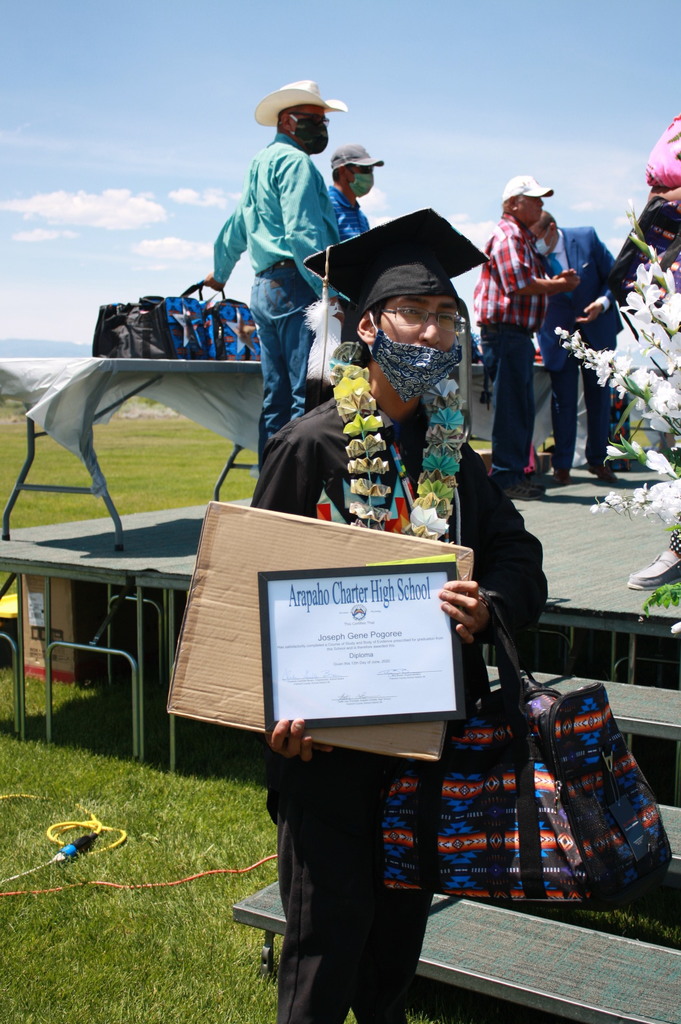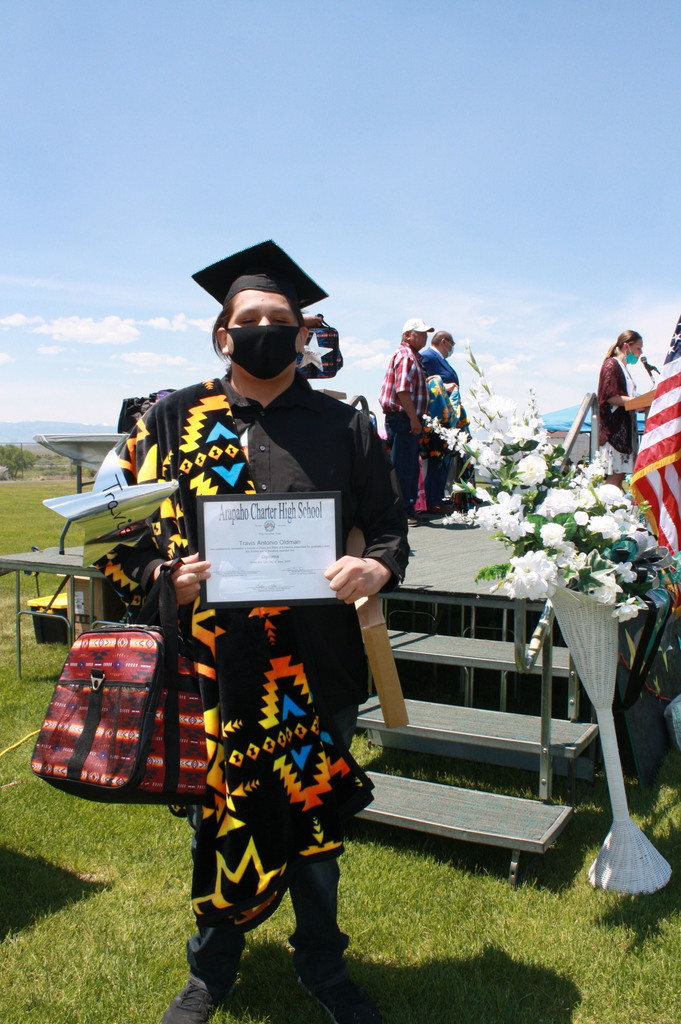 Congratulations to our ACHS 2020 Graduates!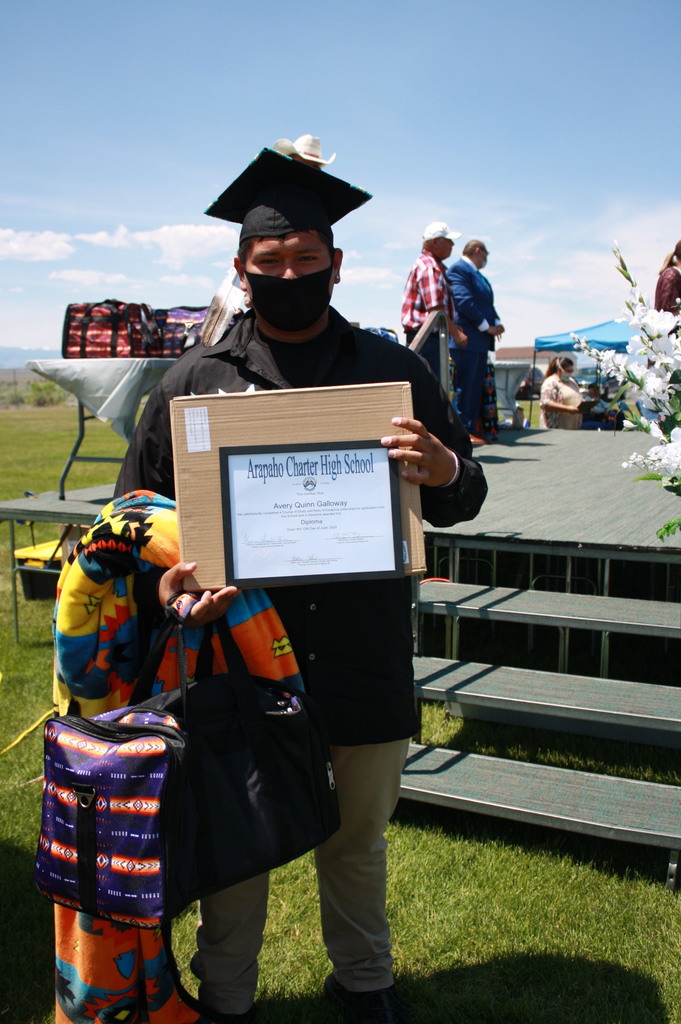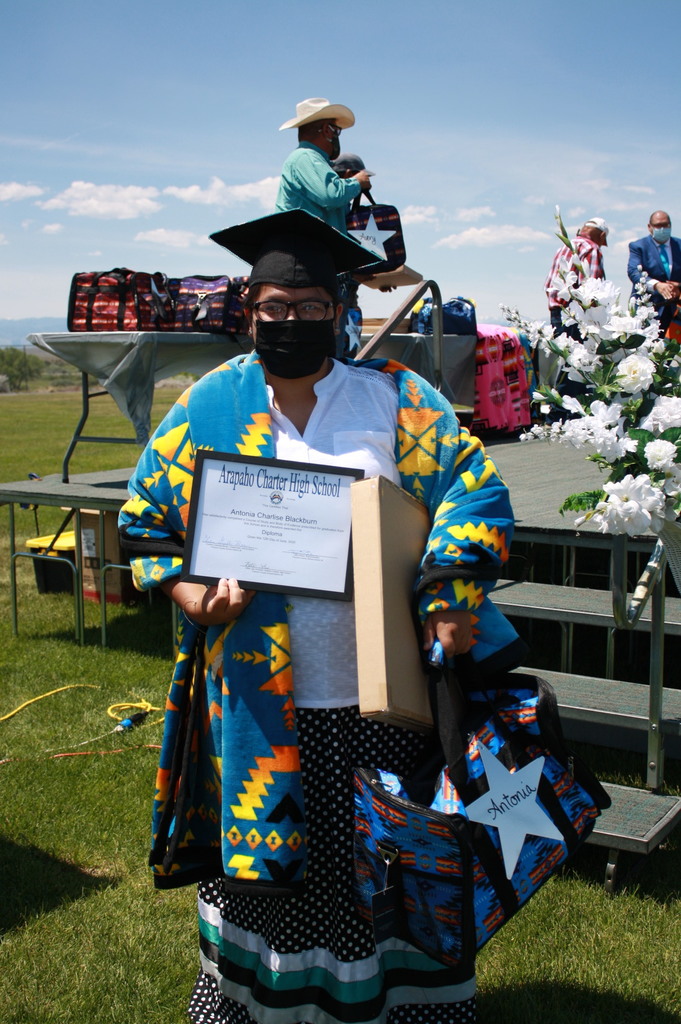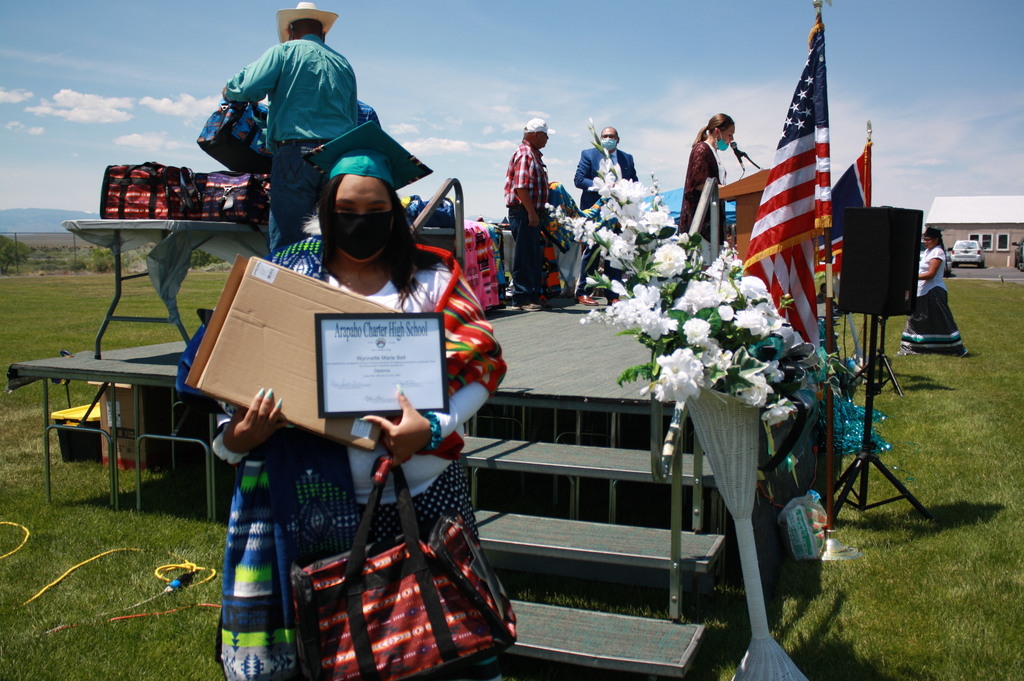 Friday meals will be delivered during Thursday meal delivery runs. Meal deliveries will continue through June 24, 2020.

The BRAND NEW Wyoming Youth & Young Adult Council is recruiting members!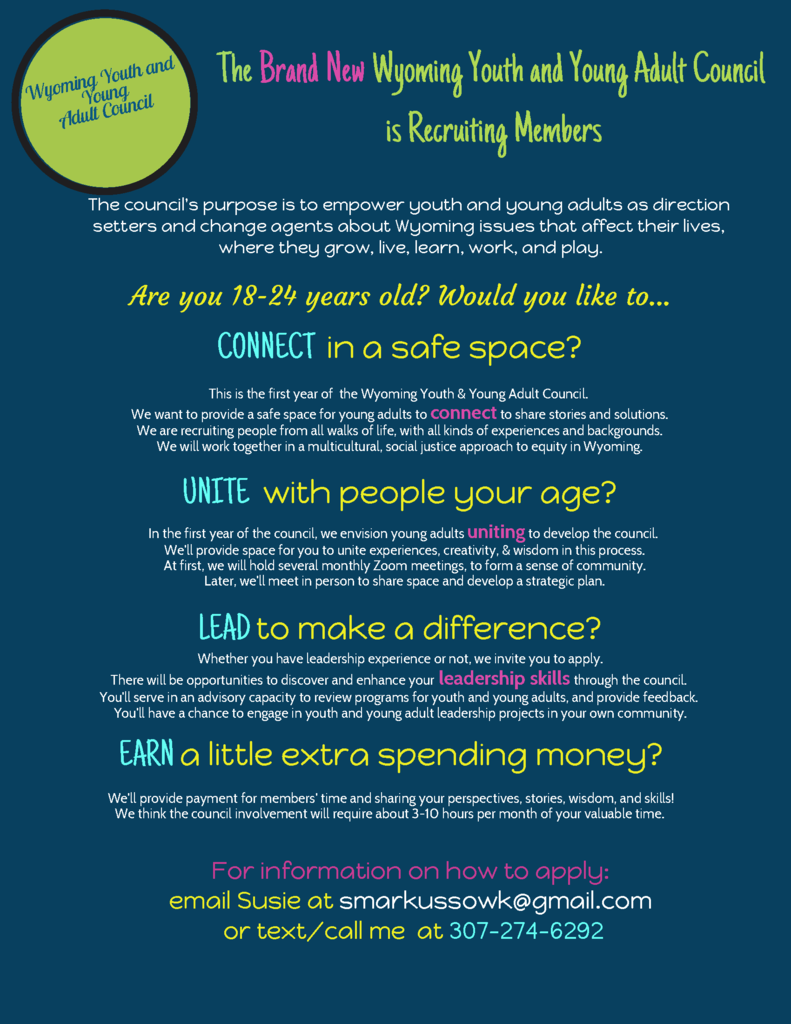 8th Grade Parade Friday, May 22, 2020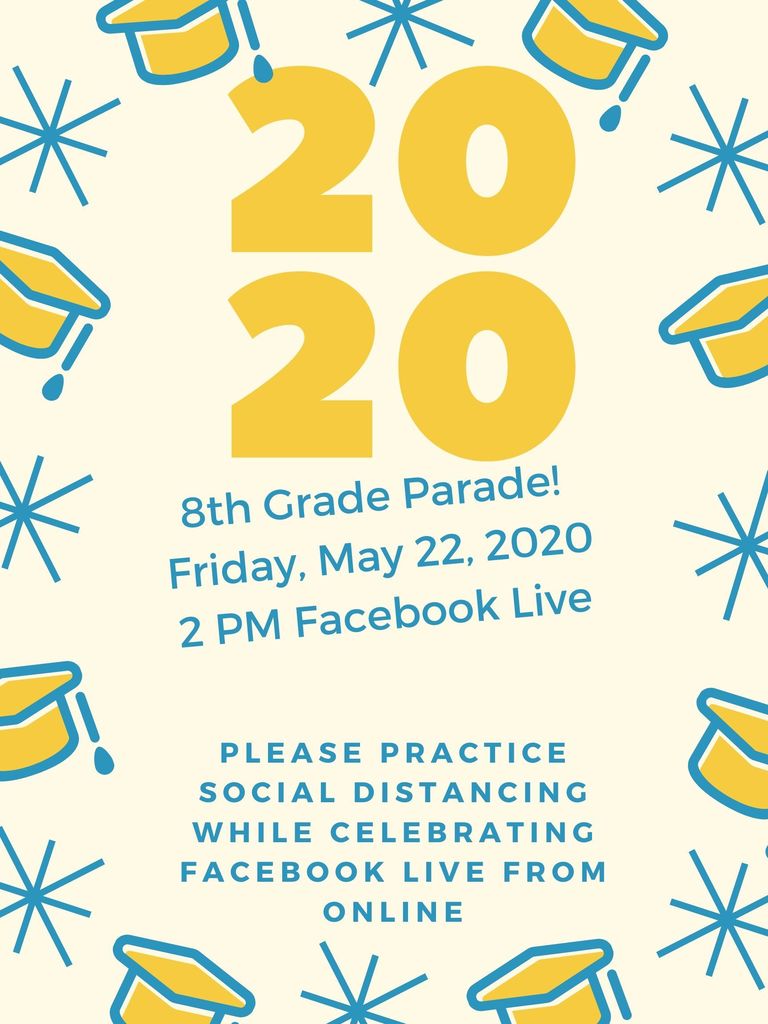 Parents and Students Notice. Kajeet wireless hotspots with chargers need to be returned to campus on 5/21 or 5/22 during the scheduled bus/suburban meal deliveries. However, students officially signed up for ESY, 21st Century, and Summer School are allowed to keep their Kajeet wireless hotspot devices through these program durations in June.

Parents and Students Notice. Student iPads and Chromebooks with chargers need to be returned to campus on 5/21 or 5/22 during the scheduled bus runs for meals deliveries. Students officially signed up for ESY, 21st Century, and Summer School are allowed to keep their devices through these program durations in June.

Good Morning! 20 more boxes of food and supplies for give away at the admin. building. First come first serve. Ho hou!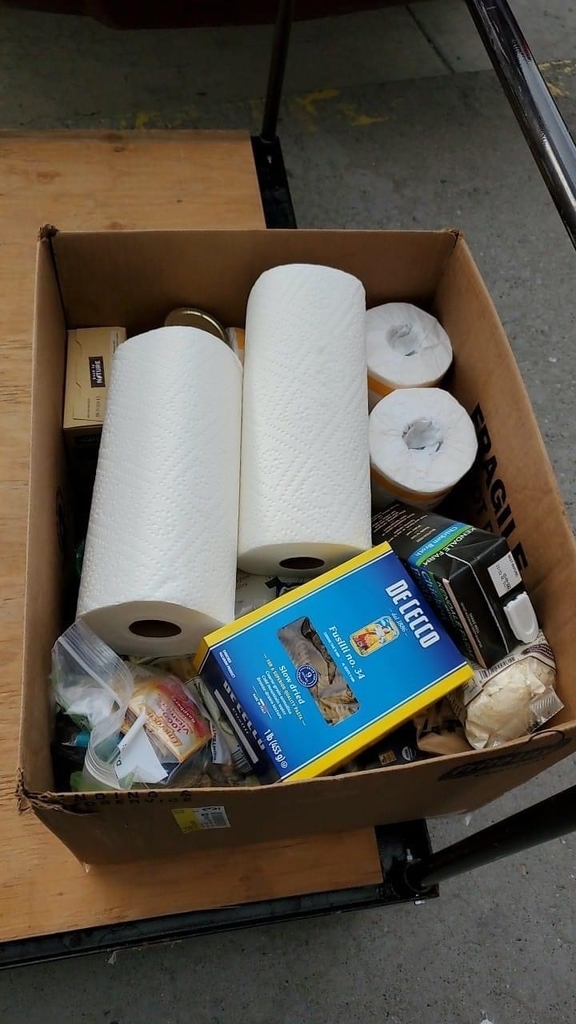 Food Boxes! Hohou to our 21st CCLC staff for packing boxes. If you're in need, there're food boxes for distribution at the Admin Building. 40 boxes left, first come first serve. Hohou!

Friday Night Cruise Keep an eye for our FCSD #38 busses as they drive down Main Street this evening. Celebrate our bus drivers, cafeteria staff, and all staff for all they do for our students! Cruise begins at 7.

ACHS Graduation moved to June 12